Destination Wedding at Trident, Jaipur
Trident Jaipur offers the perfect wedding venue for couples looking to tie the knot in a glamorous style. It has been the site of countless lavish weddings over the years.
Inroduction
About a destination wedding at Trident Jaipur
A glamorous destination wedding at Trident Jaipur would make any bride-to-be feel like the princess she truly is. While many destination weddings are focused on elegance and rustic charm, this 5-star hotel offers an opulent setting that will make any couple feel like royalty on their big day.  
This lavish 5-star hotel situated in front of Jal Mahal is one of the finest properties of Trident Group. It is set in the backdrop Arawali mountain ranges.
It is located approx. 30 min from Jaipur Airport. Popular attractions near the hotel are Amer Fort, Jal Mahal, City Palace, Hawa Mahal, Jantar Mantar, etc.
This fort provides the perfect setting with its spectacular view of surrounding villages and the Arawali Mountains. It is one of the gorgeous locations that offer everything you want on a wedding day. Whether you want something romantic and rustic or classy and lavish, Alila Fort has an offering that fits your requirements perfectly.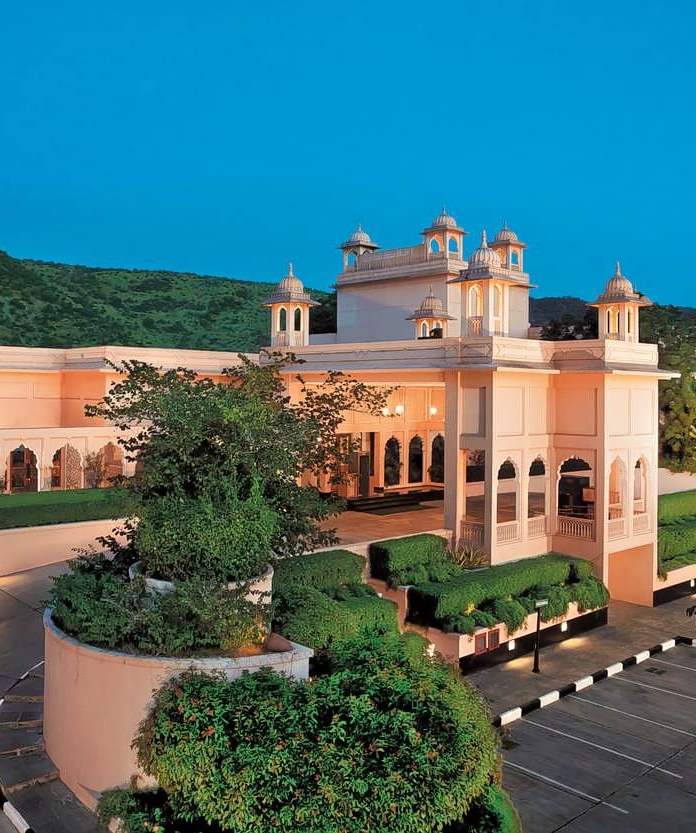 Rooms & Facilities at Trident Jaipur 
132 rooms and suites
Ballroom
Banquet hall
3 multicuisine restaurants
One Bar
Spa
Swimming pool 
Gardens and lawns
Courtyard
Trident Jaipur is one of the most luxurious wedding venues in the pink city, as well as one of the most picturesque. With acres of ornately-decorated gardens and opulent interiors.
This 5-star hotel offers accommodations of 132 rooms and suites, a ballroom and banquet hall, 3 multicuisine restaurants, a bar, a spa, a swimming pool, spectacular gardens, and lawns.
It provides an array of services so that you can have the wedding of your dreams without needing to work with multiple vendors or manage the logistics yourself.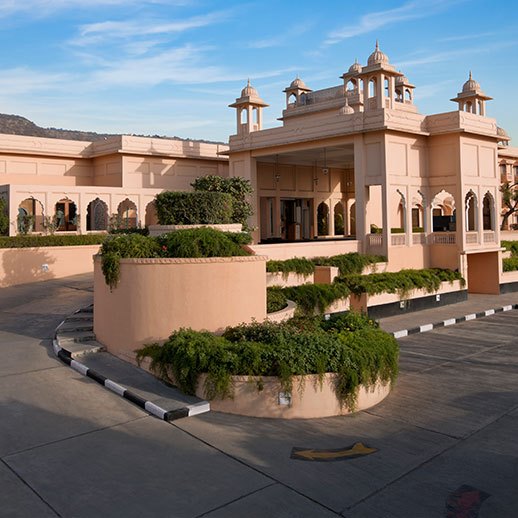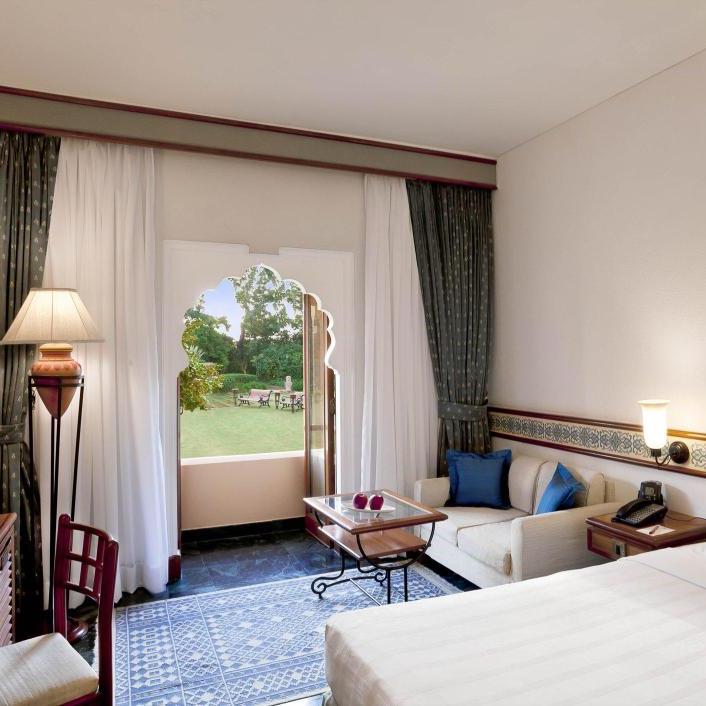 How much does it cost a destination wedding at Trident Jaipur?
"A destination wedding at Trident Jaipur, with 150 guests is likely to cost INR 1.2 crores to 1.7 crores or more."
Here's everything you need to know about budgeting for your wedding at this premier luxury hotel in Jaipur. A destination wedding at Trident Jaipur is likely to cost INR 60 lakhs to 85 lakhs or more.
Wedding expenses at Trident Jaipur
ACCOMMODATION
A room on average costs between 24 to 44,000 rupees. So, if you are planning your destination wedding at Trident with a guest list of 150, then accommodation only will cost you around INR 10 to 30 lakhs for a night.
CATERING
Catering expenses at Trident Jaipur, including food and beverage expenses, could go up from 30 lakhs to 50 lakhs according to the menu.
DECORATION
The decoration is one of the most essential parts of a beautiful destination wedding. Décors like pandals, mandap, tables, chairs, centerpieces on tables, stages, dance floors, flower decoration, and lighting would cost Rs. 20 lakhs to Rs. 40 lakhs or more.
TRANSPORT AND OTHER EXPENSES
Other than the above expenses, you should consider the transport cost from the airport to the hotel and airport. Other services you must plan for are photography, makeup and mehndi artist, transport, sound and DJ, and folk artists for entertaining the guests, which can easily make up to 40 to 50 lakh rupees.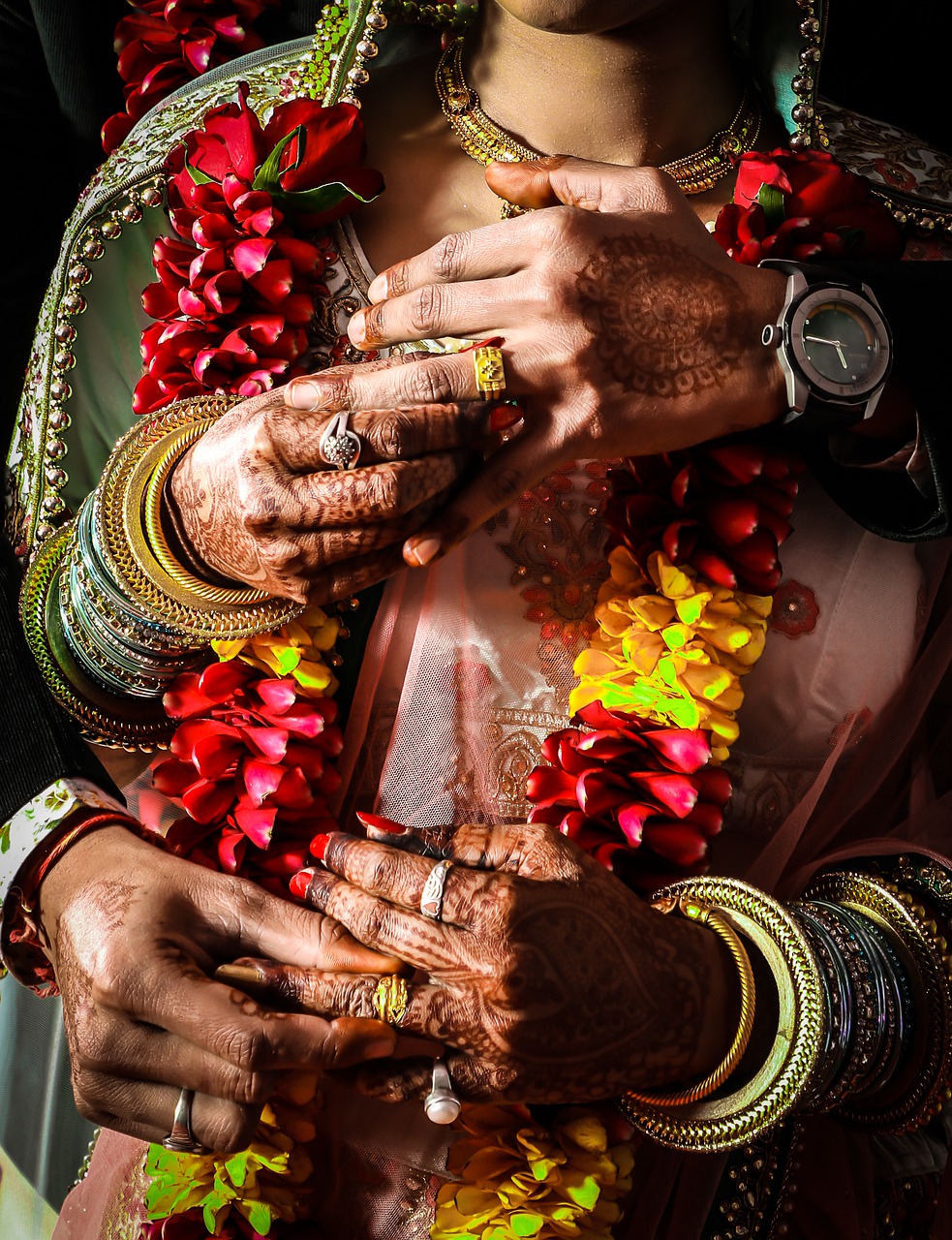 Why choose Trident as your destination wedding venue in Jaipur?
With enchanting venues, lush green outdoor locations, and plenty of customizable options to help bring your vision to life, Trident Jaipur offers everything you need and more for the ultimate destination wedding celebration.
Other Destination Wedding Palaces in Jaipur
DESTINATION WEDDING PACKAGE AT TRIDENT JAIPUR
If you are looking for a package for your destination wedding at Trident, Jaipur. Get in touch with us and one of our experts will get back to you soon.