Destination Wedding at Justa Rajputana, Udaipur
Take your dream destination wedding to the next level with Justa Rajputana in Udaipur
Introduction
About Justa Rajputana, Udaipur 
Once we decided on the destination, it was easy to plan the wedding, says Rasika, who recently got married at Justa Rajputana in Udaipur. I never really felt like I was far from home – we had everything we needed right here!
Justa Rajputana offers an array of spaces that guests will feel comfortable in and want to spend time in, which is why it's such a popular choice for destination weddings.
As a leading luxury hotel in Udaipur, Justa Rajputana offers the elegance and comfort you're looking for in a venue to spend your wedding night, as well as its stunning historic halls to host the grandest of ceremonies.
A destination wedding at Justa Rajputana, a luxury heritage hotel in Udaipur, offers you not only an exquisite ceremony but also a rich, exotic experience.
A variety of majestic places and opulent banquet halls are available for all kinds of ceremonies to be held from lavish extravaganzas to simple, rustic affairs.
Choosing for your special day a setting where traditions and customs sit peacefully alongside modern conveniences is one more way to make your experience unforgettable.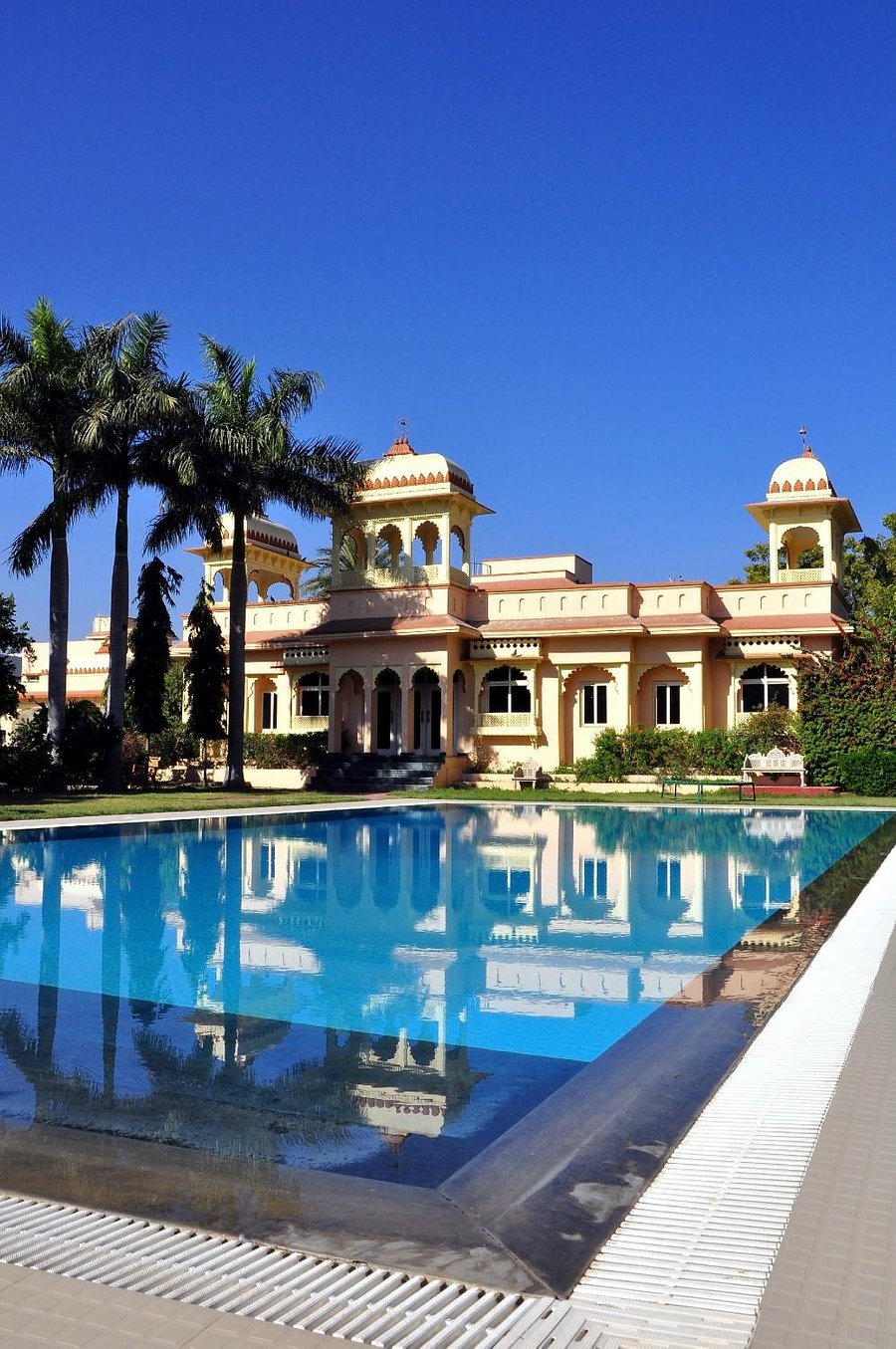 44 Rooms & Suites.  
2 multi-cuisine restaurants.
1 Bar.
4 Big Gardens for outdoor ceremonies.
Swimming Pool.
Banquet Hall.
Spa.
Rajasthan traditional folk dances.
Ceremonial Welcome.
Udaipur & nearby places sightseeing. 
At Justa Rajputana, they offer 44 luxurious rooms and many different options to make your event a successful one. This resort has spacious banquet halls, meticulously landscaped courtyards and gardens, multi-cuisine dining options, and a fabulous state-of-the-art sound system to ensure you have a flawless wedding.
If you are planning for your dream destination wedding in Udaipur, then look no further than Justa Rajputana for making all your wishes come true!
Charming staff, expert chefs, and flawless execution at Justa Rajputana are not restricted to food; you'll find remarkable service at every turn. Savor dishes that are an amalgamation of flavors from different regions of India at a celebration or a function.
From pre-wedding breakfast to the first meal for guests who arrive late – all will love your treat at Justa Rajputana.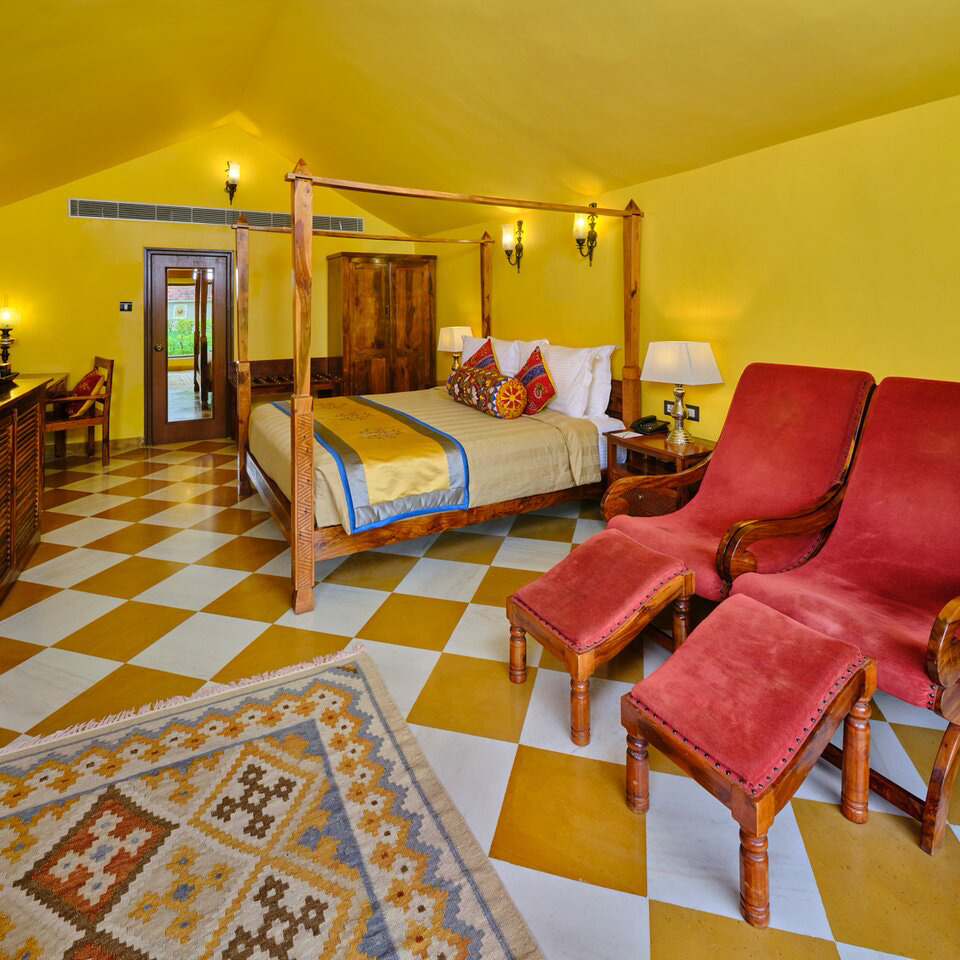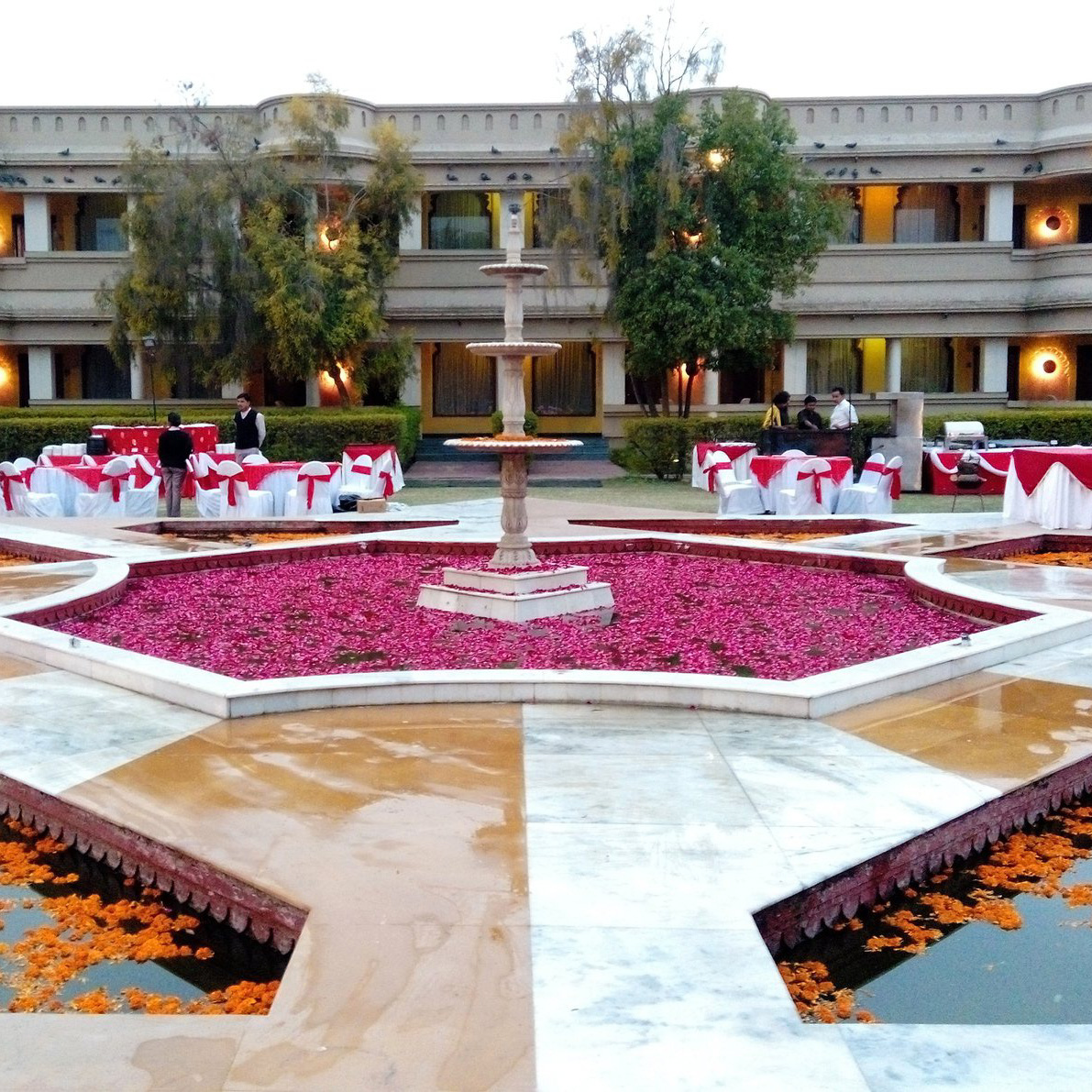 The cost of a destination wedding at Justa Rajputana, Udaipur
If you are looking for a 4-star resort as your destination wedding venue in Udaipur, then Justa Rajputana would be the best choice. If you are wondering how much costs a destination wedding at Justa Rajputana Udaipur, then here is the answer.
Cost of Stay at Justa Rajputana Udaipur: 
Justa Rajputana offers 44 deluxe rooms & suites. The average rate per room is between 14000 rupees to 24,000 rupees. This means for a guest list of 200 a one-night stay would cost you around 20 lakhs to 30 lakhs for a night stay.
Cost of Food at Justa Rajputana Udaipur: 
Here is an estimated cost of food expenses for a destination wedding at Justa Rajputana. A lunch costs between 2000 ₹ to 3000 ₹ & dinner between 4000 ₹ to 6000 ₹. So, for a guest list of 200, it would cost you around 16 lakhs to 20 lakhs for a two-time meal.
In the above expenses, you must add the decoration charges & special events as per your choice. For a budget of around 60 lakhs to 80 lakhs, you could organize your wedding at Justa Rajputana.
The above cost is a rough idea, please contact us for precise cost as per your requirements.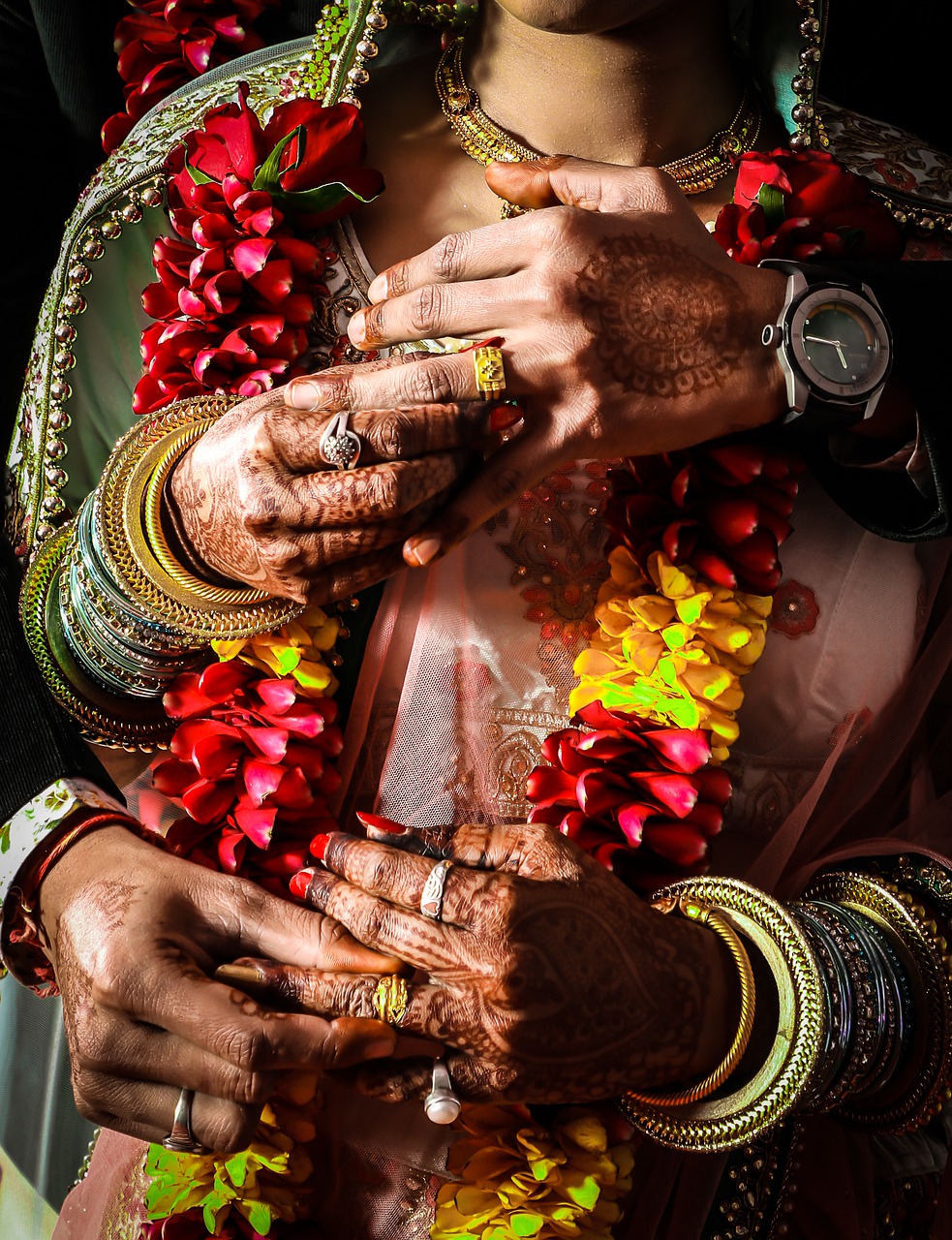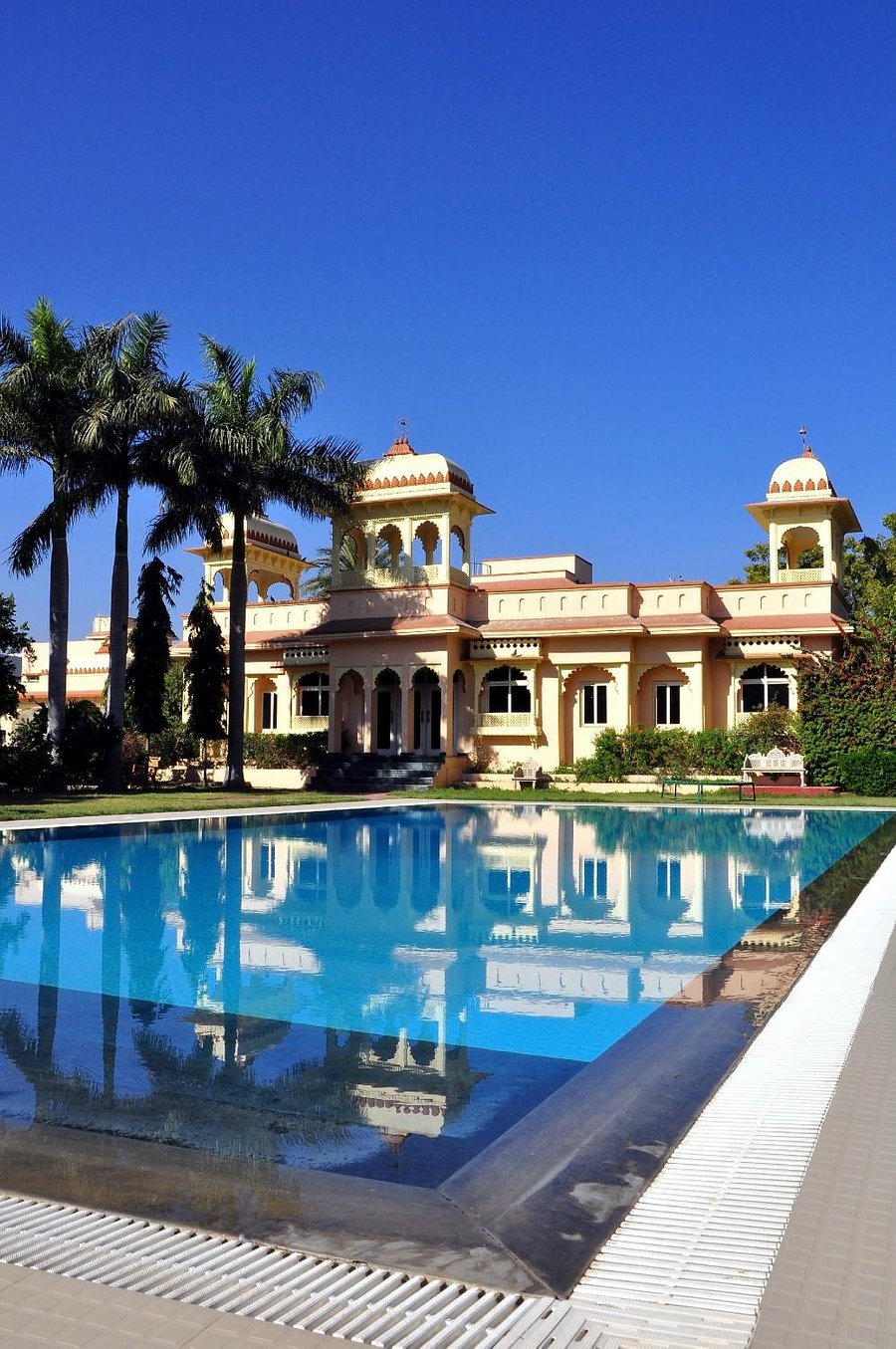 Other Destination Wedding Resorts in Udaipur
DESTINATION WEDDING PACKAGE AT JUSTA RAJPUTANA
If you are looking for a package for your destination wedding at Justa Rajputana, Udaipur. Get in touch with us and one of our experts will get back to you soon.