Destination Wedding at Samode Palace 
Samode Palace one of the most luxurious palaces in Rajasthan to host your destination wedding. This palace has everything to make your big day an unforgettable experience. 
Inroduction
About Samode Palace
Samode Palace is one of the most beautiful and romantic places to have your dream destination wedding. The palace has been designed with modern amenities, yet it maintains its royal charm. It's located 40kms from Jaipur, the world-famous Pink City of India. Surrounded by the Aravalli mountains, this palace is one of the first choices for a destination wedding in Rajasthan.
This 475-year-old palace is an outstanding example of Rajput and Mughal architecture. Samode palace is a real celebration of the senses, underlined at all times by contemporary luxury and the signature service.
If you want to create memories that last a lifetime, then look no further than Samode Palace Jaipur. Our team will work closely with you to ensure every detail of the event goes smoothly from start to finish! Contact us today about planning a destination wedding at Samode palace Rajasthan.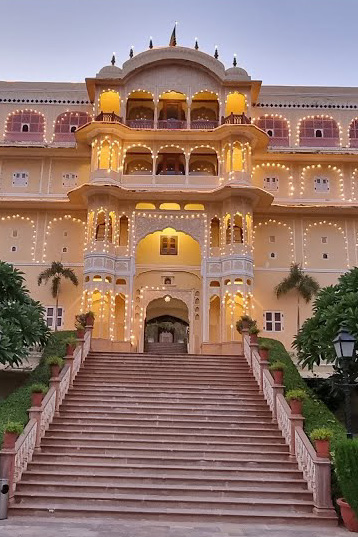 25 Deluxe Rooms
15 Deluxe Suites
3 Royal Suites 
2 multicuisine resaturants
1 Bars
Swimming Pool
Banquet Hall
Gardens
Spa
Cultural & Outdoor activities 
Ceremonial welcome
Samode Palace is one of the most prestigious venues for weddings in Jaipur. They offer a stunning experience of a destination wedding in royal settings surrounded by Arawali hills.
It has 25 deluxe rooms and 15 deluxe suites & 3 royal suites which offer guests an opportunity to experience the grandeur and opulence of the royal living of the bygone era. The multicuisine restaurants & lush green gardens will host your public ceremonies like the royals of Rajasthan. 
With Samode Palace as your Wedding Destination in Rajasthan India – you need not worry about anything. From stunning ceremonies to lavish receptions & all-inclusive stay packages – it has it all covered for you!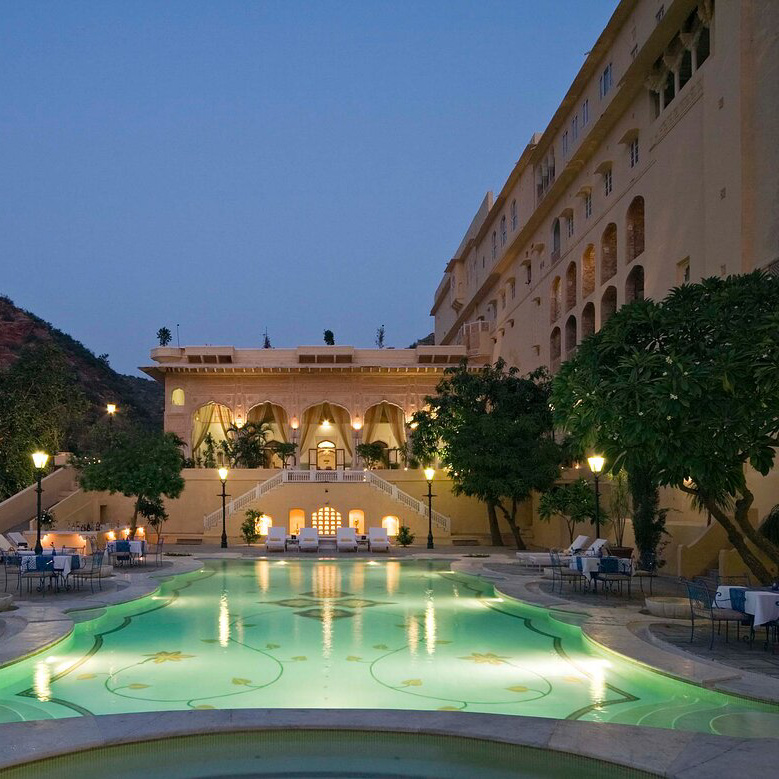 The estimated cost of a destination wedding at Samode Palace Jaipur
Samode Palace is a popular destination for people who want to have a traditional Maharaja-style wedding because of its opulence and beauty.
Stay :
Samode Palace offers 43 deluxe rooms & suites. The average rate per room is between 30,000 rupees to 60,000 rupees. This means for a guest list of 100 the stay would cost you around 40,00,000 rupees.
Food : 
Here is an estimated cost of food at Samode Palace Jaipur. A lunch costs between  5000 to 8000 & dinner between 7000 to 9000. So for a guest list of 100, it would cost you around 2,800,000 rupees for a day.
In the above expenses, you must add the decoration charges & special events as per your choice. For a budget of around 1 crore to 1.2 crores, you could organize your wedding. The above cost is a rough idea, please contact us for precise costs as per your needs.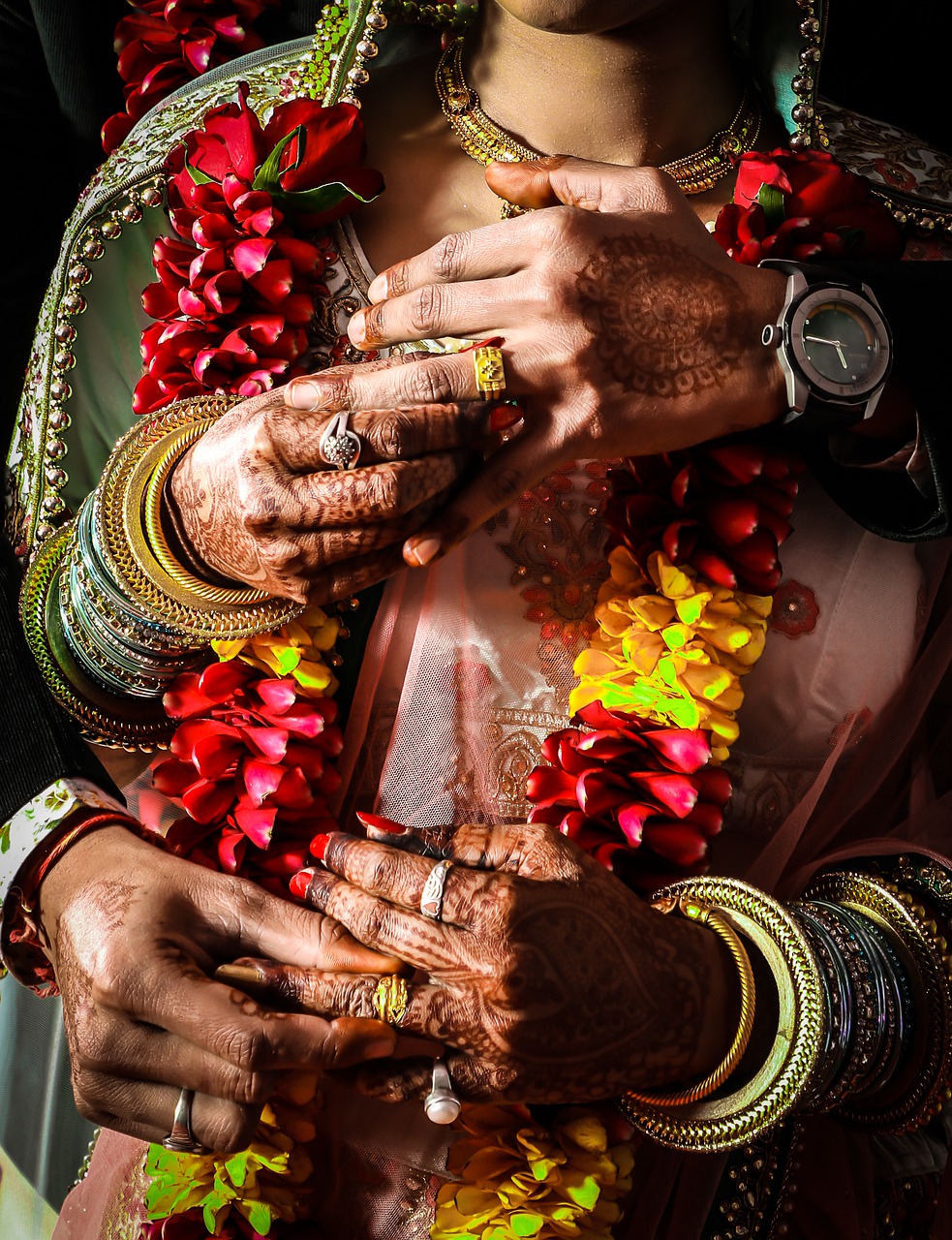 Other Destination Weddings Palaces in Jaipur
DESTINATION WEDDING PACKAGE AT SAMODE PALACE
If you are looking for a package for your destination wedding in Samode Palace, Jaipur. Get in touch with us and one of our experts will get back to you soon.