Destination wedding in Pushkar
Pushkar, the Rose Garden of Rajasthan is one of the most sorts after places for a destination wedding. Popularly known as the Tirthraj or the king of all pilgrimage sites in India, Pushkar attracts every year many couples who want to tie their knot in this holy land.
Pushkar, an emerging destination wedding choice in Rajasthan
In recent times, Pushkar has become a popular destination for leisure and a happening wedding destination in Rajasthan.
With its plethora of stunning natural views, luxury hotels & resorts, Pushkar makes the perfect setting for an out-of-the-ordinary wedding ceremony and celebration.
A destination wedding in Pushkar will be perfect for any couple seeking their big day in a faraway land with lots of spirituality, culture, and history to explore.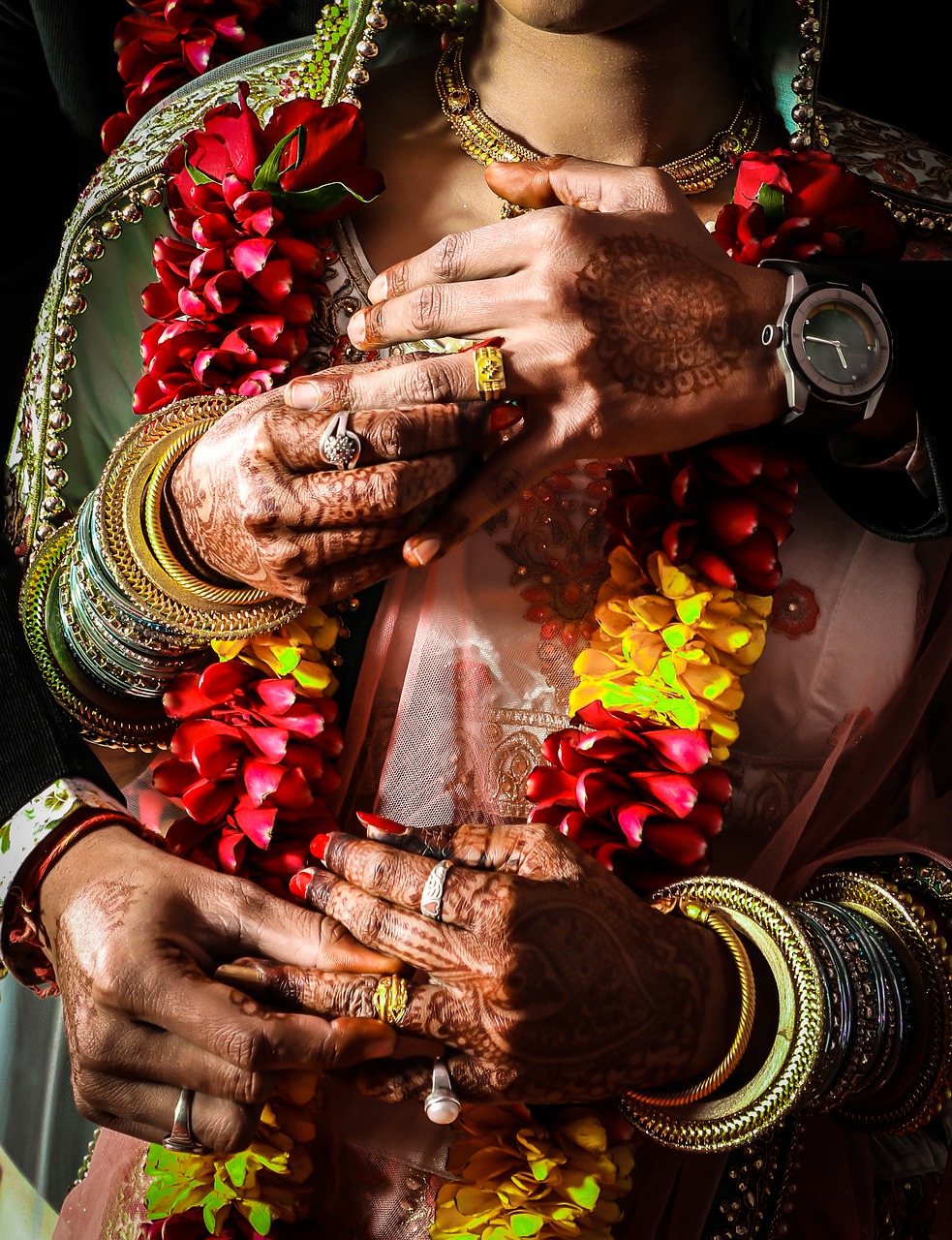 Pushkar, Rajasthan, one of the oldest cities in India to plan a destination wedding
The city attracts thousands of tourists from around the world, many of whom are young couples seeking a destination wedding venue. If you're looking to get married in Rajasthan, you can't go wrong with Pushkar.
With its calm and serene atmosphere, it has been recognized as the perfect location for weddings and honeymoons. We will help you explain how you can plan the ultimate destination wedding in Pushkar.
21 best destination wedding venues to get married in Pushkar
The Pushkar Bagh Palace
For those looking to host an extravagant, one-of-a-kind wedding, booking the Pushkar Bagh Resort might be a perfect choice. With five-star hotel amenities and breathtaking views of the Indian countryside, this destination wedding venue offers an incredibly unique experience that can't be found elsewhere in the world. It offers you to design of a truly unforgettable event that guests will talk about for years to come.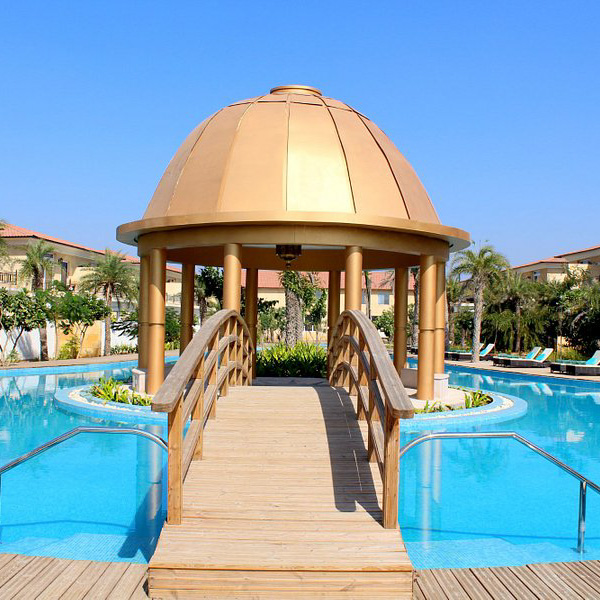 Westin Resort
At the Westin Resort Pushkar, you can have a stunning destination wedding that's out of this world. With gorgeous luxury rooms and suites, top-notch amenities, and expertly prepared food, everything about your experience will be superb. It also has all the resources you need and every amenity you can imagine at your wedding, so all you must do is enjoy yourself.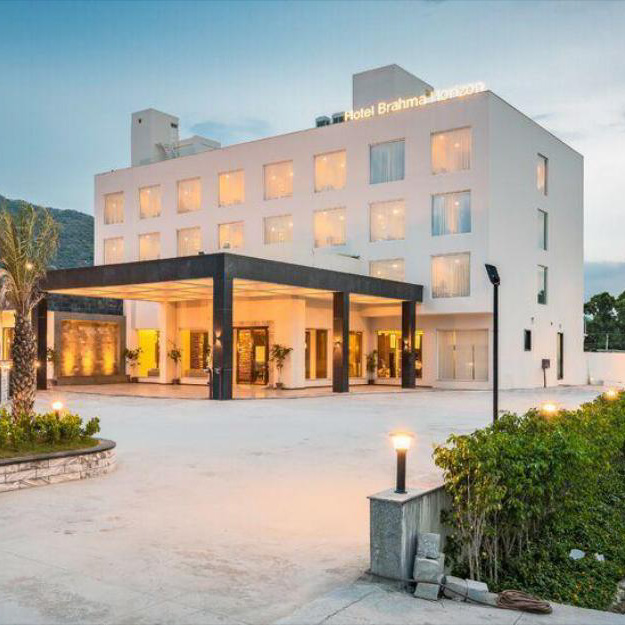 Brahma Horizon
For couples who are looking to get married in someplace exotic or romantic and turn their wedding day into an eventful vacation. Brahma Horizon is one of the best destinations to host such a wedding, with luxury accommodations, world-class cuisine, private butlers to cater to your every need, and breathtaking views of the surrounding region.
Regenta Resort Pushkar Fort
Regenta Resort Pushkar Fort had been giving couples an authentic Indian wedding experience. The resort's spectacular location sets the perfect backdrop for an unforgettable event, and their trained staff will do everything they can to ensure that your wedding ceremony and reception are exactly what you've always dreamed of.
Ananta Spa and Resort
Ananta Spa and Resort in Pushkar has been recognized as one of the most luxurious resorts in the country. If you are looking to plan an amazing destination wedding, this hotel is worth looking into. With spa treatments, delicious food, and luxurious accommodations, you will be sure to plan the perfect wedding here.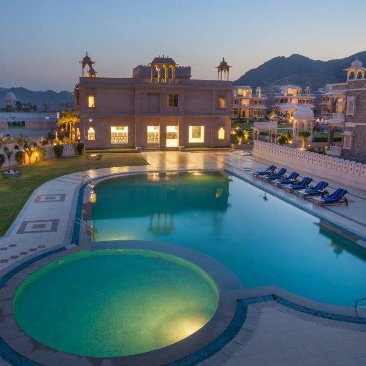 Bhanwar Singh Palace
Bhanwar Singh Palace in Pushkar is the perfect place to hold your destination wedding in Rajasthan. The palace can accommodate around 500 guests, making it one of the most popular wedding venues in the region. This impressive building combines both traditional and modern elements of Indian architecture, making it a unique setting for your special day.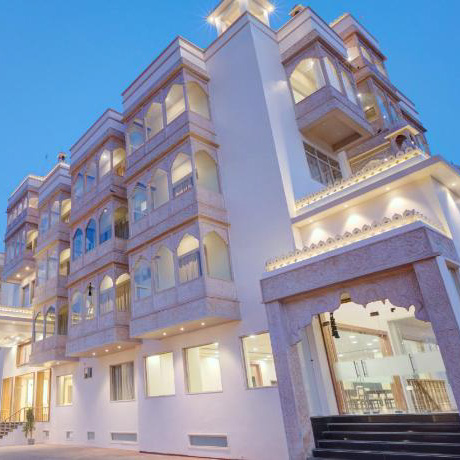 Hotel Golden Heritance
Hotel Golden Heritance is one of the most romantic wedding destinations in Pushkar. It offers couples an unforgettable wedding experience of the essence of Indian tradition and culture through modern luxury accommodations and sophisticated service. It will make your wedding ceremony an affair to remember with personalized service, beautiful outdoor settings, and flavorful Rajasthani cuisines.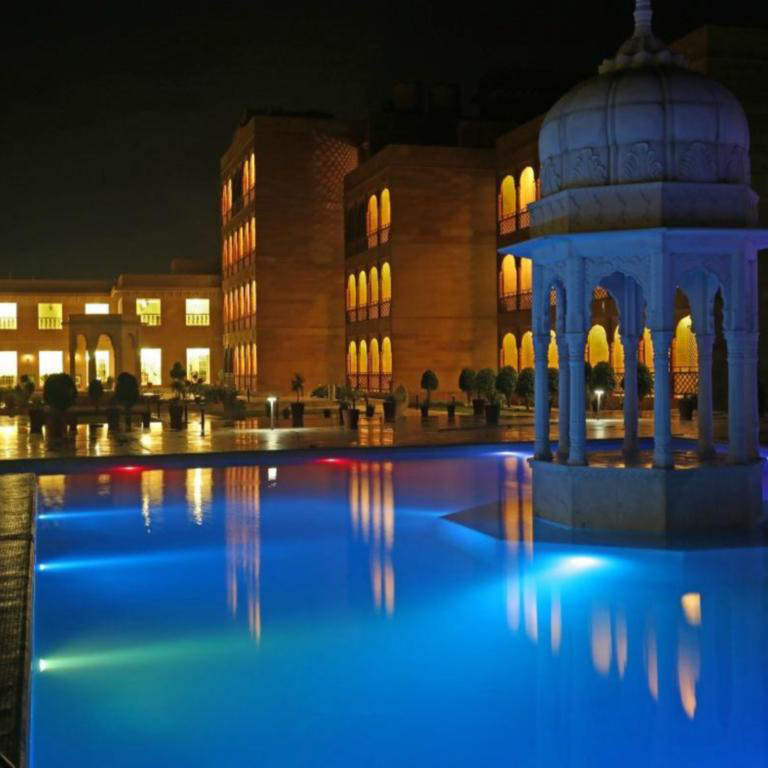 Pratap Mahal IHCL
The Pratap Mahal Hotel knows how to pamper its guests and will make sure that your special day is even more memorable than you imagined. It has established itself as one of the finest hotels in India and offers a fantastic wedding venue with all the amenities you could have. It also provides an elegant backdrop that will make your wedding ceremony and reception stand out as both memorable and perfect.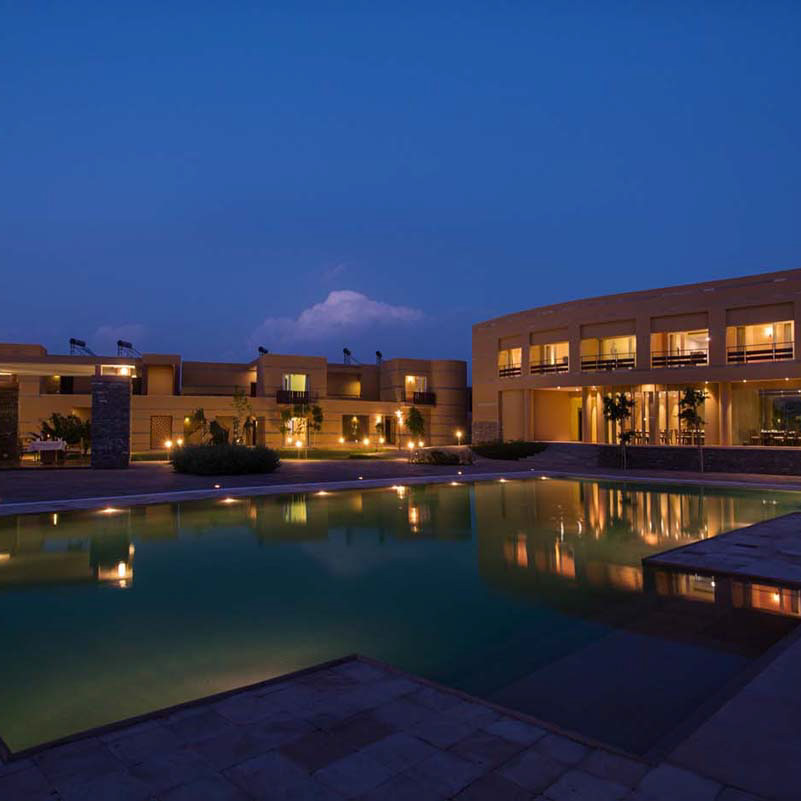 Dera Masuda- A Luxury Resort
Dera Masuda Resort is situated in the heart of Pushkar city. It has spacious suites and approx. 30 luxurious rooms that offer an array of comfort and amenities to its guests while staying here, you can also host a destination wedding. Its blue sky, and bright orange sunsets, will leave you breathless and will make you fall in love all over again with your partner on your wedding day.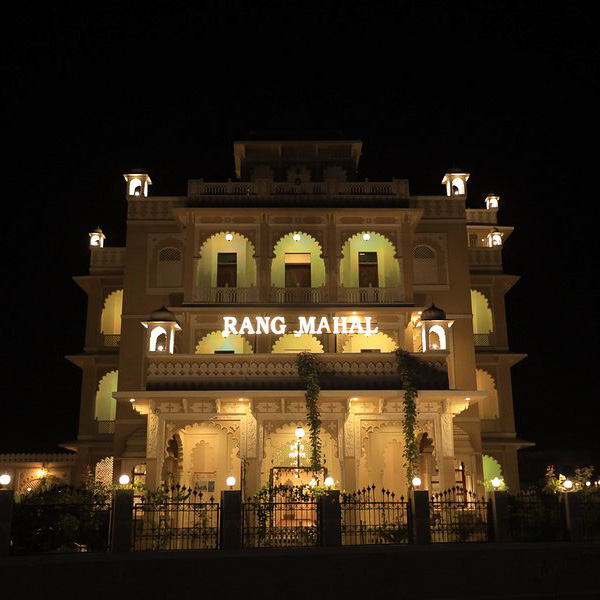 Rangmahal Pushkar
Rangmahal Pushkar offers an experience to brides and grooms who want an event that is full of culture, history, and meaning while being beautiful and romantic as well. At this stunning venue in Pushkar, amidst greenery and natural beauty all around it, every aspect of your special day is taken care of by expert wedding planners and caterers. It offers an Indian-style banquet hall with a poolside terrace that can accommodate more than 500 guests.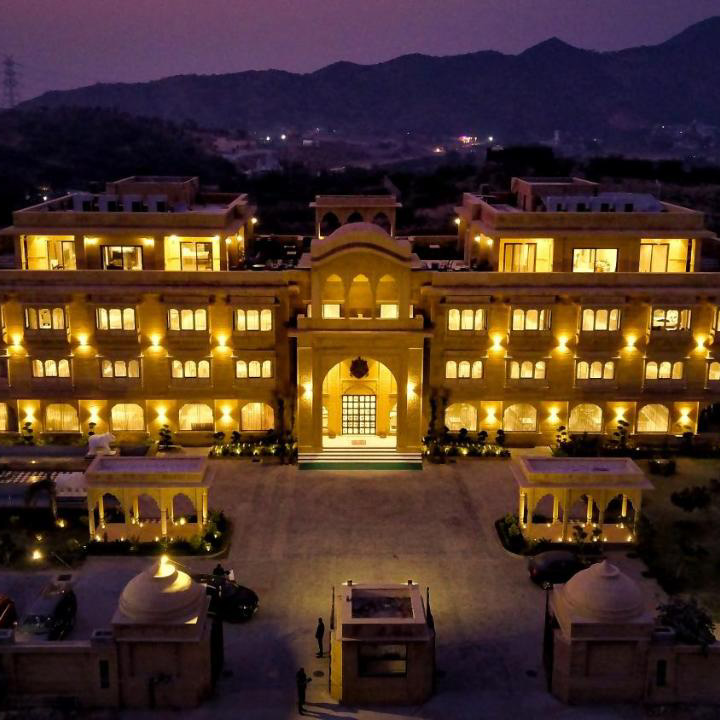 Sahdev Bagh
Sahdev Bagh in Pushkar has been the site of countless weddings that range from simple to extravagant, traditional to modern, and unforgettable to offbeat. It provides an ideal venue for your destination wedding due to its serene and lush surroundings, as well as its proximity to Pushkar Lake. It also has several different function halls that can be used for celebrations such as sangeet parties and Mehndi events.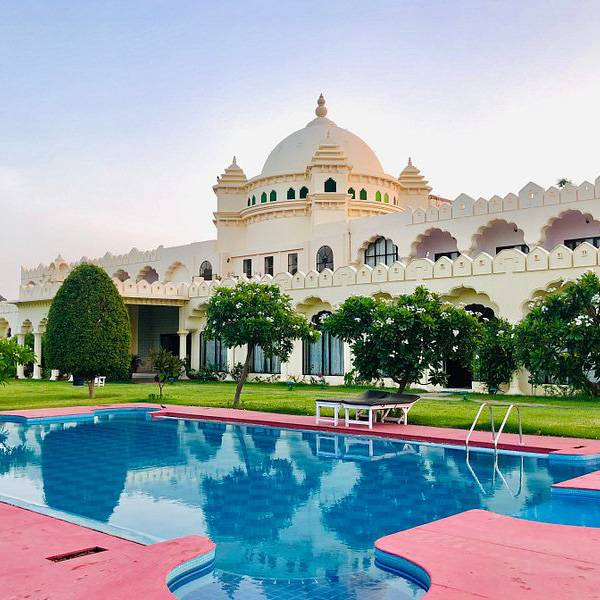 Gulaab Niwas Palace
Gulaab Niwas Palace offers you the chance to have an unforgettable wedding with friends and family. Located on 20 acres of manicured lawns and garden paths, this palace provides your wedding party with all of the amenities it needs to prepare for its big day and spend time enjoying Pushkar after the ceremony as well.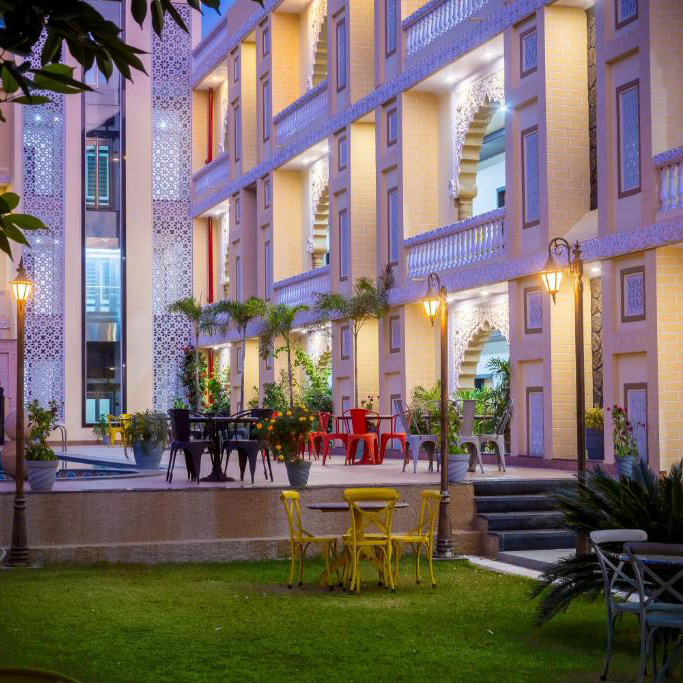 Pushkar City Inn Hotel
Pushkar City Inn Hotel has plenty of facilities to help you with your wedding planning as well as with your stay on this exciting journey towards marriage. Not only will you have access to its relaxing wedding venue with its luxurious decor, but you can also have expert planning services and facilities to ensure that every last detail of your destination wedding goes exactly how you want it to go.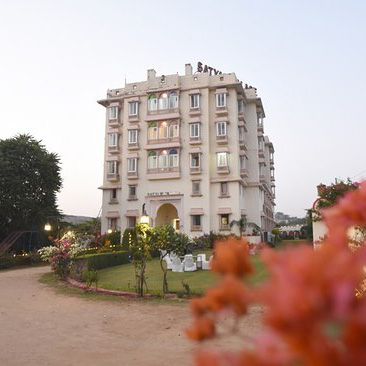 Satyam Palace Resort
If you're planning a destination wedding, you're probably hoping to find somewhere that will be perfectly suited to your guests. With incredible photo opportunities and memories that will last forever, you can't go wrong with this exquisite venue as the backdrop to your big day. So, if you're looking for your dream destination wedding at an unbeatable location in India, look no further than Satyam Palace Resort.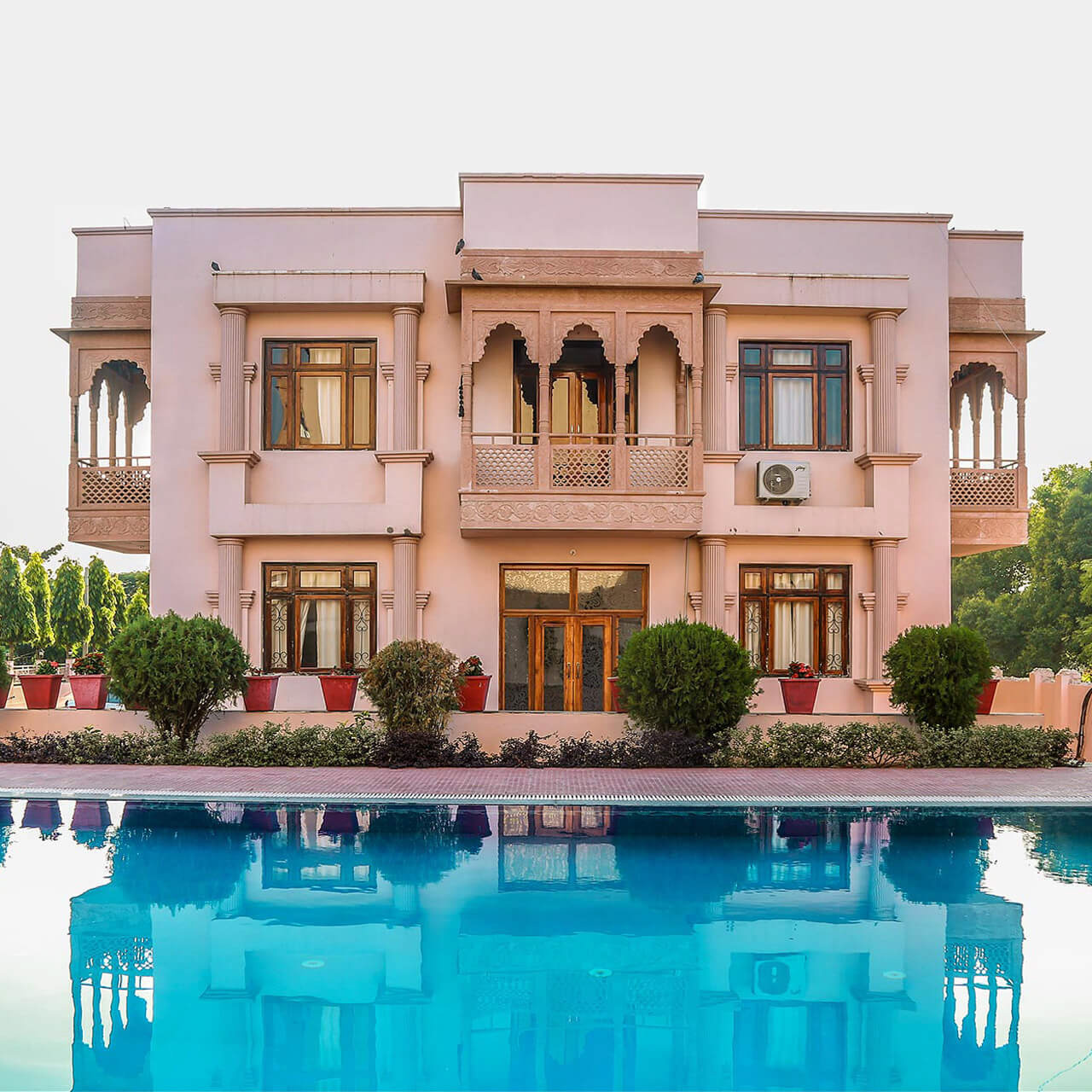 Pushkar Legacy Resort
The Pushkar Legacy Resort is a place where your dream destination wedding can come true with ease, surrounded by the most beautiful scenery in Pushkar. It specializes in destination weddings, making it an ideal venue for brides and grooms who are looking to travel to an exotic location while still having an elegant affair that combines two hearts into one through vows of love and commitment.
Savitri Resort
If you're thinking about having a destination wedding, Savitri Resort in Pushkar might be just the venue you're looking for. The resort has many amenities that can be used during your wedding, including an indoor conference center, and multiple dining options that can provide everything from breakfast buffets to evening dinners to wedding ceremonies and receptions.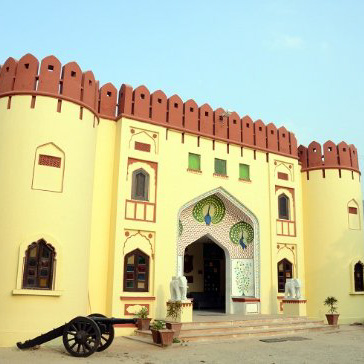 Sajjan Bagh Resort
Sajjan Bagh Resort will provide all your guests with an unforgettable experience. Whether you prefer to have your reception indoors or outdoors, you'll be able to host up to 500 guests comfortably without getting worried about the hassle of planning and setting up an event from scratch. The hotel's warm staff and incredible facilities make it the perfect place to relax, enjoy delicious food, and surround yourself with friends and family.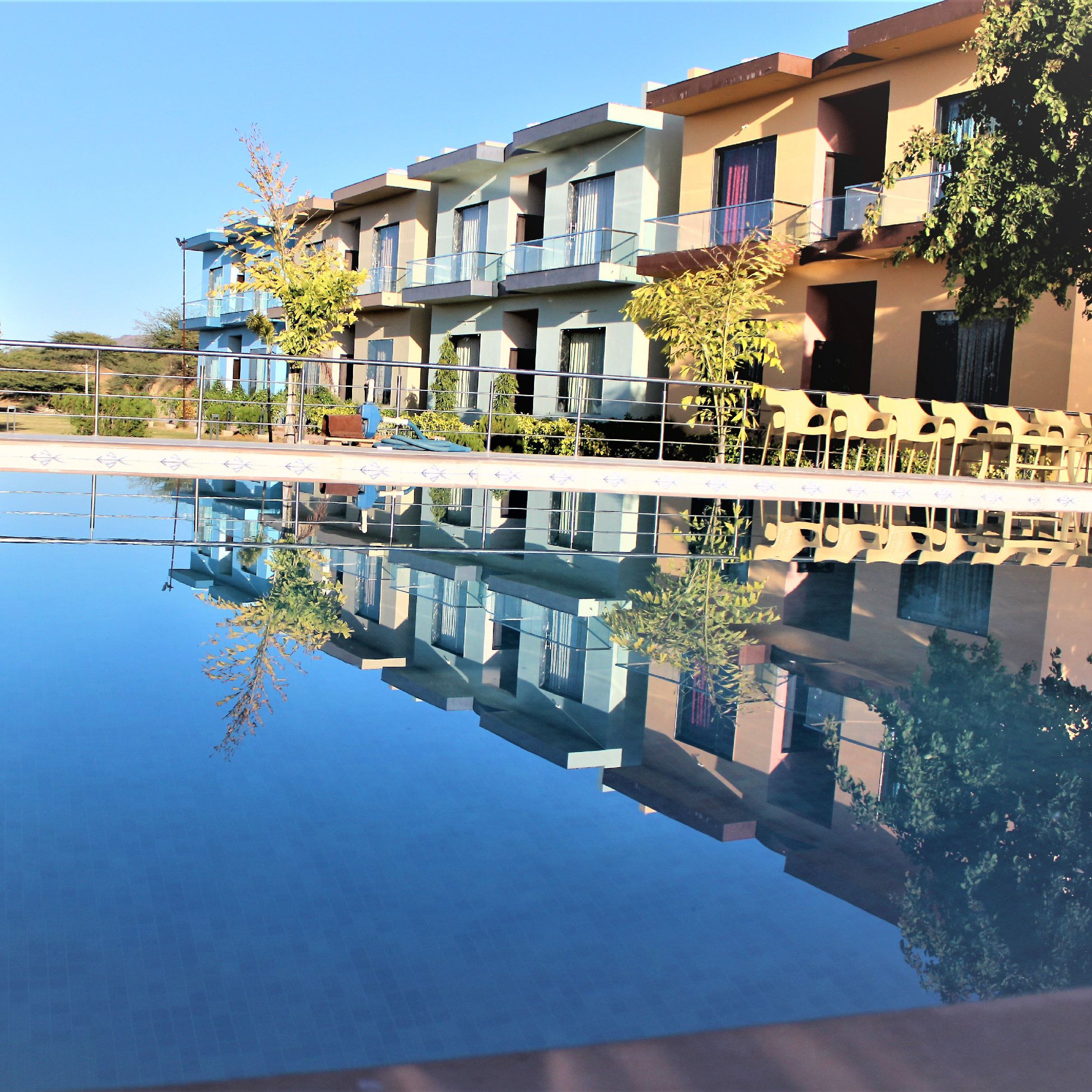 Chitrakoot Garden and Resort
This gorgeous resort has been renovated to create an elegant ambiance that makes your wedding day feel like a fairytale, with all the modern amenities that you deserve from your big day. This hotel has everything you need to plan an amazing wedding celebration, from breathtaking venues to catering and lighting services to innovative decor ideas and on-site photography services.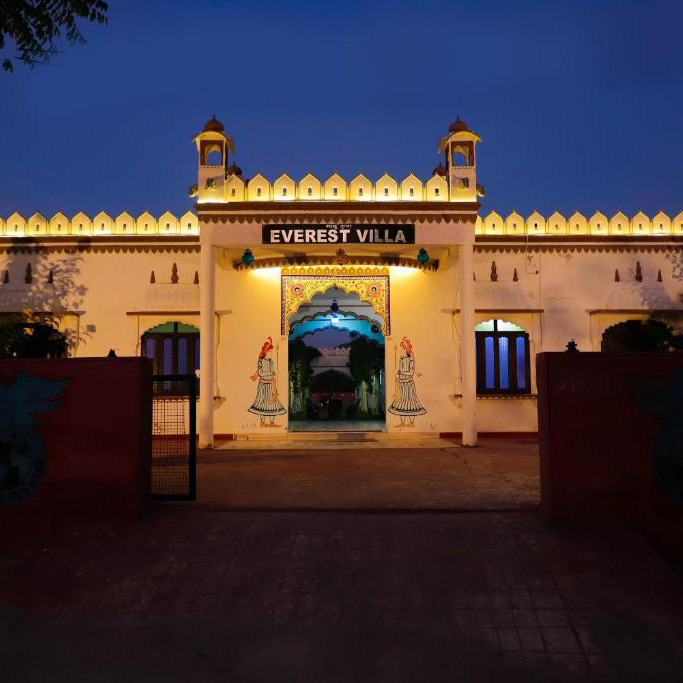 Everest Villa
It's time to start planning your destination wedding, and your first choice will likely be to have the ceremony and reception at Everest Villa in Pushkar. There are several reasons why so many brides and grooms choose this resort to host their once-in-a-lifetime event. From the moment you step foot into Everest Villa and witness extraordinary architecture, you'll know that it's a great choice.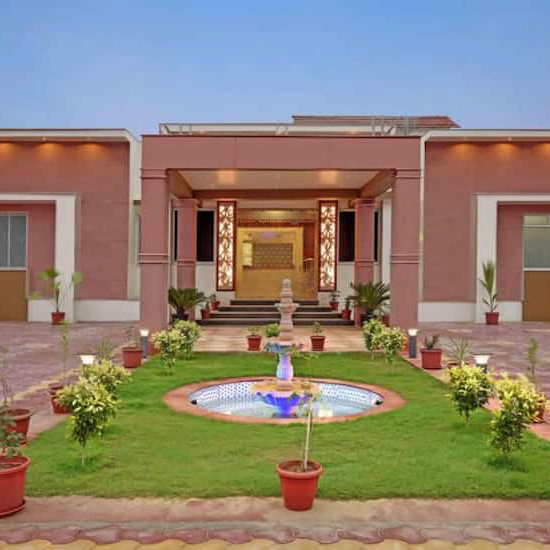 Kanj Avtar Resort
Kanj Avtar Resort in Pushkar provides the perfect setting for your destination wedding. It has all of the amenities you could want to make sure that your wedding day goes perfectly from start to finish. You can even spend the night here after your wedding reception and enjoy your private lakeside suite with beautiful views of the lake and mountains.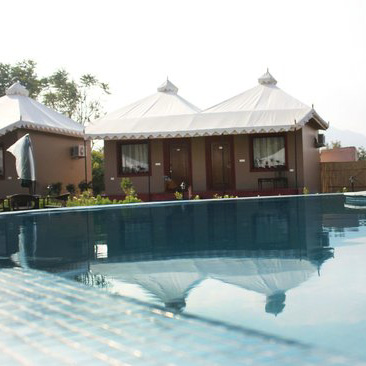 Lohana Resort
Many people have dreams of getting married in exotic locations, and the Indian city of Pushkar, home to Lohana Resort which fits its criteria in every way. Those who opt to get married here will be surrounded by stunning white sandstone buildings and sprawling emerald, green fields filled with flowers of all kinds.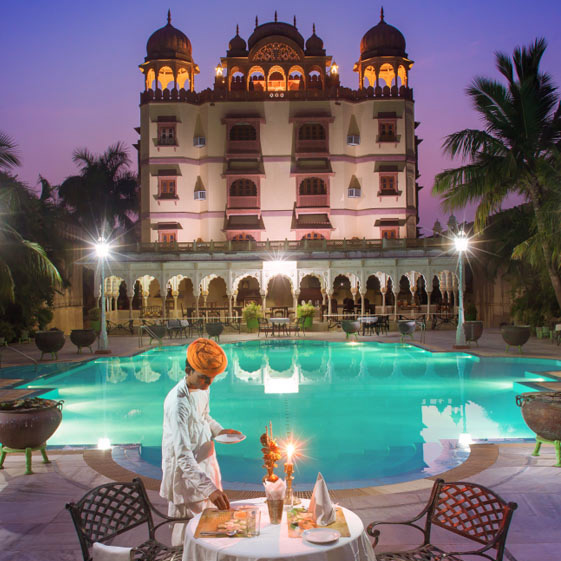 Jagat Singh Palace, Pushkar 
Jagat Singh Palace is one of the most sort-after destination wedding venues in Pushkar. This is one of the oldest luxury hotels in Pushkar. This expansive property can accommodate more than 200 guests at any one time, making it an ideal venue for grand celebrations such as a royal destination wedding.
A destination wedding at Jagat Singh Palace, with a guest list of 150, would cost you between 10 lakhs to 20lakh ₹ for a night, depending upon your preferences.
Why should one choose Pushkar as their destination wedding?
If you want your wedding to be the most memorable affair of your life, consider holding it in Pushkar. Here are some reasons why a Pushkar destination wedding may be the right choice for you and your partner.
It is a spiritual city.
Fascinating ghats and natural sites.
Luxury hotels and resorts.
Connectivity by road with a 3h drive from Jaipur International Airport
Cost of a destination wedding in Pushkar
The cost of a destination wedding in Pushkar can vary depending on what kind of wedding you want, and where you have it. A destination wedding in Pushkar could start from INR 25 Lakhs to 1 Crore or more. Destination weddings can be pricier than traditional weddings due to the amount of time and planning needed to prepare everything beforehand, as well as the cost of travel, accommodations, food, and other related expenses.
When is the best time to have your destination wedding in Pushkar?
Here's our guide to the best time of year to host a destination wedding in Pushkar. November to March is the best time to get married in Pushkar. The temperature lies between 8 degrees Celsius to 22 degrees Celsius. The Winter season is pleasant to host your destination wedding in Pushkar.
How to make sure everything goes smoothly on your special day?
Before you say, I do, it's important to take the time to ensure that your wedding day will be as smooth and organized as possible. With the right planning and organization, you'll be able to enjoy every moment of your big day without worrying about anything going wrong.
Appoint a professional wedding planner and choose a venue that fits your budget and needs. If you have any doubt regarding your arrangements, we are at your service.
What to know before planning a destination wedding in Pushkar?
If you are planning on having your destination wedding at Pushkar, this fall or next year, here are some things to keep in mind as you plan your trip and marry the love of your life in Rajasthan.
Appoint a good wedding planner.
Select a venue.
Hassle-free transportation.
Mehendi artists, Makeup artists, Hairdressers.
Band and DJ
Should you need an event planner for your Pushkar destination wedding?
We at Rajasthan Wedding Destination specialize in organizing destination weddings at several venues in Pushkar. Feel free to contact one of our experts and we will take care of every minute detail for a memorable wedding.
Get a free quote
Our team of experts is at your complete disposal. Get in touch with us today!