Destination Wedding at Umaid Bhawan Palace Jodhpur
The Umaid Bhawan Palace is a beautiful destination wedding venue in Rajasthan that has been recognized by Forbes and other major publications for its luxurious accommodations and award-winning service.
Inroduction
About Umaid Bhawan Palace 
Umaid Bhawan Palace is one of the first choices for a grand luxurious destination wedding in Rajasthan. It has been built by Maharaja Umaid Singh ji, who was also known as "Builder King". The palace was built between 1928 and 1943 with a blend of Rajput and Mughul architecture. 
This magnificent palace is in the Jodhpur city in Rajasthan. It is surrounded by lush green gardens with fountains and courtyards that make it look like an oasis amidst desert land. 
If you are planning your dream destination wedding in Rajasthan then this place will be perfect for you because there are many options available here to make your day memorable such as a grand ballroom, outdoor lawns, terrace garden, etc.
You can choose anyone according to your requirement and budget plan because all these venues have their own charm and beauty which will mesmerize everyone present at the venue including yourself too!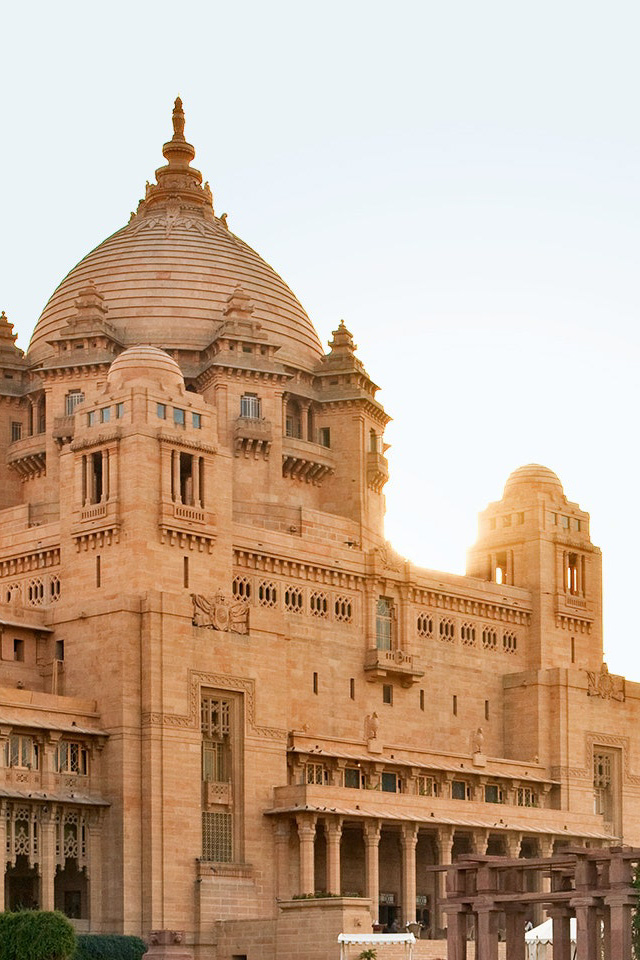 70 Palace Rooms & Suites 
2 multicuisine resaturants
2 Bars
Swimming Pool
Banquet Hall
Gardens
Spa
Heritage walk of Jodhpur
Ceremonial welcome
The palace has 70 grand rooms & suites with an art-déco style. The rooms are decorated with marble, gold, silver, precious stones, antiques, and works of fine art from all over India.
Today it remains one of the most popular destinations for weddings with several weddings annually – making it the world's most popular Indian wedding destination!
It has two magnificent Ballrooms with ceiling to floor windows which make it perfect for Indian weddings huge ceremonies. The rooms are luxuriously décorated with contemporary amenities. Run by the Taj Group of Hotels, the staff is extremely attentive and professional making it a perfect place to tie your knot.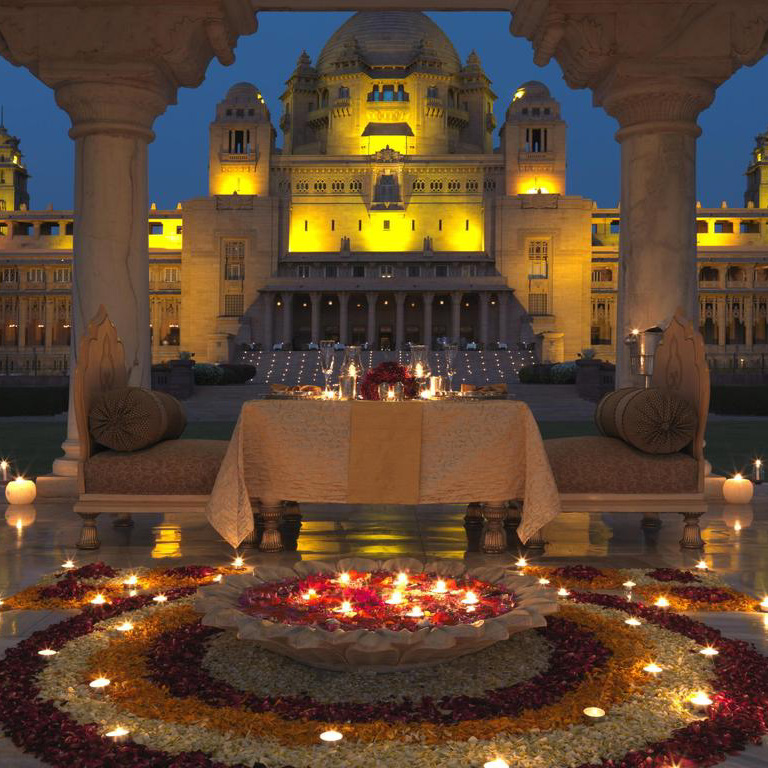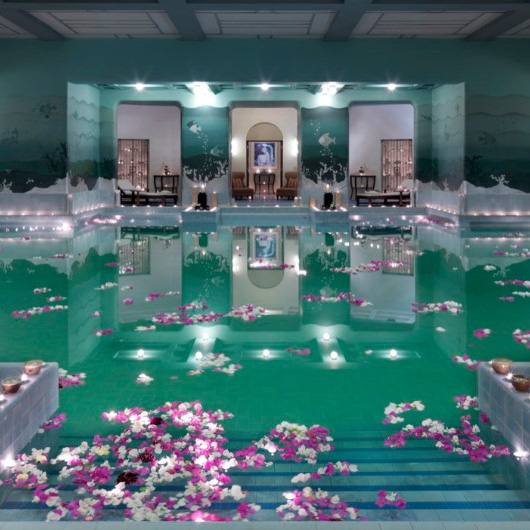 The estimated cost of a destination wedding at Umaid Bhawan Palace Jodhpur 
If you're looking for the perfect place to host your dream wedding and your budget is not on your list, then look no further than Umaid Bhawan Palace.
Our team will work out with you on the cost of the destination wedding at Umaid Bhawan Palace, Jodhpur.
Stay : you
Umaid Bhawan Palace offers 70 palace rooms & suites. The average rate per room is between 60,000 rupees to 90,000 rupees. This means for a guest list of 200 the stay would cost you around 1.2 crores to 1.6 crores. 
Food 
Here is an estimated cost of food expenses for a wedding at Umaid Bhawan Palace. A lunch costs between 5000 to 9000 & dinner between 7000 to 13,000. So for a guest list of 200, it would cost you around 40,00,000 rupees for a day.
In the above expenses, you must add the decoration charges & special events as per your choice. For a budget of around 1.6 to 3 crores, you could organize your wedding at Umaid Bhawan Palace. The above cost is a rough idea, please contact us for precise cost as per your requirements.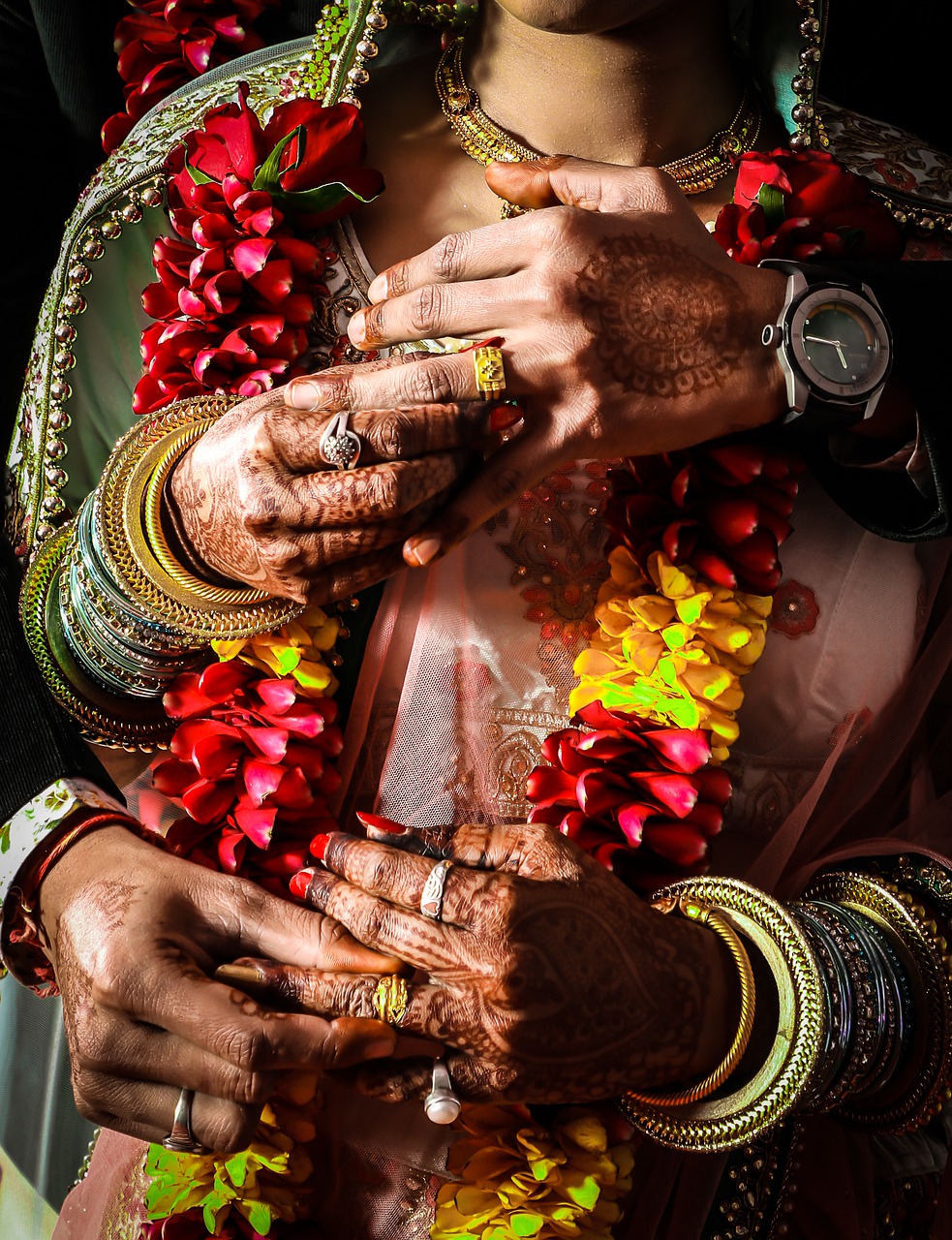 Other Destination Wedding Palaces in Jodhpur
DESTINATION WEDDING PACKAGE AT UMAID BHAWAN PALACE
If you are looking for a package for your destination wedding at Umaid Bhawan Palace, Jodhpur. Get in touch with us and one of our experts will get back to you soon.