Destination Wedding at Shiv Niwas Palace
From stunning mewari architecture and decor to the delicious foods and drinks, Udaipur's Shiv Niwas Palace has everything to make your special day a lifetime event! So, what are you waiting for? The possibilities are endless at Shiv Niwas Palace for your Destination Wedding!
Inroduction
About Shiv Niwas Palace Udaipur
Shiv Niwas Palace offers a spectacular wedding venue in Udaipur with immense charm and elegance. It has luxurious accommodations, exquisite dining options, and a grand ballroom that can accommodate up to 400 guests. It also offers several lavish courtyards at the lakesidecourtyards that are perfect for outdoor ceremonies or receptions. 
Shiv Niwas Palace is a jewel in the crown of the city of Lake Udaipur. This crescent-shaped palace was built in the early 20th century, in the reign of Maharana Fateh Singh (period of reign: 1884-1930), and has been meticulously maintained and preserved.
This palace was once reserved exclusively for visiting dignitaries and guests of the House of Mewar. Nowadays it is a Grand Heritage Palace for travelers around the world, combining the elegance of the last century with modern 21st-century amenities. 
19 Palace Rooms
8 Terrace Suites
6 Royal Suites
3 Imperial Suites
2 multicuisine resaturants
2 Bars
Swimming Pool
Banquet Hall
Gardens
Spa
Heritage walk of Udaipur
Private Boat Ride at Lake Pichola
Ceremonial welcome
Shiv Niwas Palace is a fabulous venue for a destination wedding in Udaipur. Located on the banks of Lake Pichola and just a few minutes' walk from the famous old town, this luxury heritage palace is an excellent choice for your big day.
It has two magnificent banquet halls with ceiling to floor windows which make it perfect for Indian weddings huge ceremonies. The rooms are spacious and styled exclusively to create a contemporary look. The staff is extremely attentive and well-mannered making it a perfect place for you to spend your special day.
It has 19 Palace rooms, 8 terrace suites, 6 royal suites & 3 Imperial suites which offer guests an opportunity to live the life of Maharajas of Udaipur. The multicuisine restaurants & lakeside courtyard will host your public ceremonies with all rajputi grandeurs.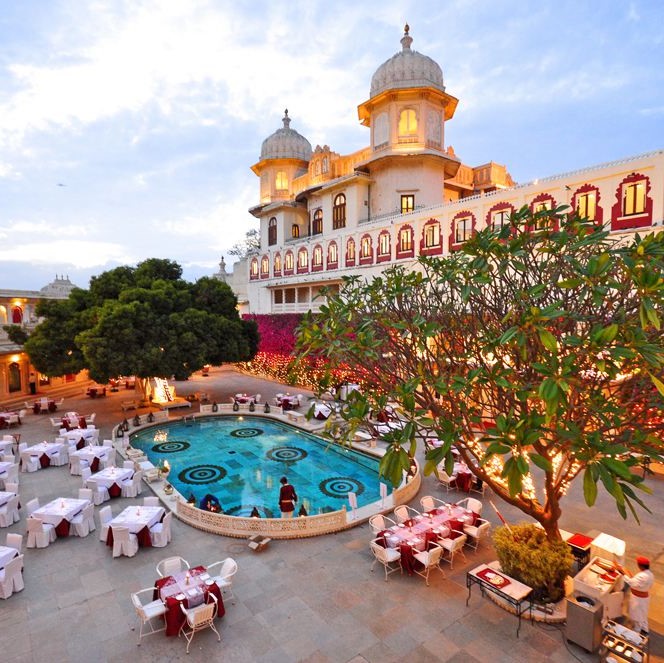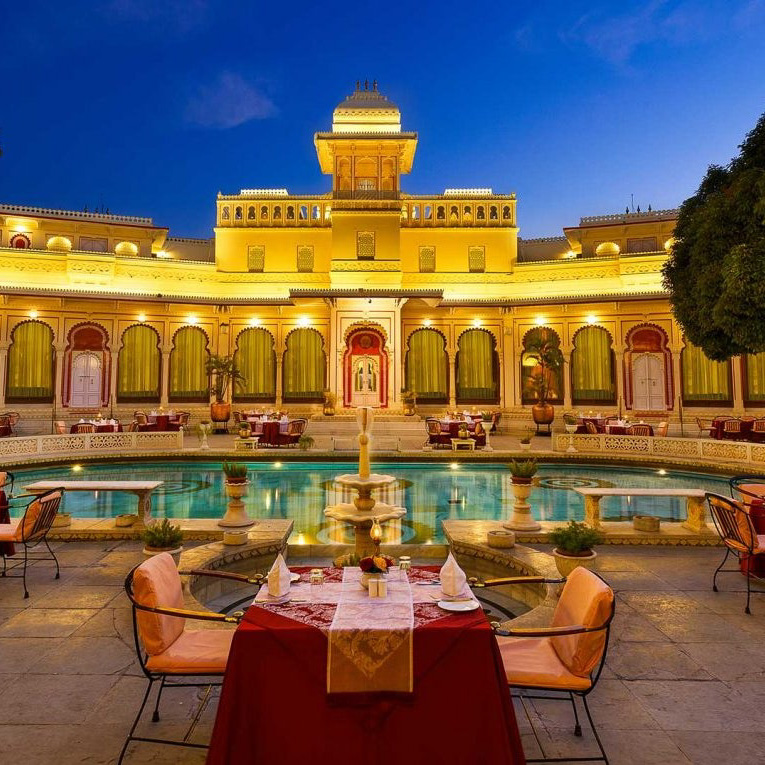 The estimated cost of a destination wedding at Shiv Niwas Palace Udaipur
The distinctive character of Shiv Niwas Palace contributes substantially to the success of events of all types. Especially it is the perfect place for a destination wedding in Udaipur.
Now you are convinced, we give you a rough estimate of the cost of a destination wedding at Udaipur's Shiv Niwas Palace.
Stay :
Samode Palace offers 36 palace rooms & suites. The average rate per room is between 24,000 rupees to 60,000 rupees. This means for a guest list of 100 the stay would cost you around 40,00,000 rupees.
Food : 
Here is an estimated cost of food at Shiv Niwas Palace. A lunch costs between  5000 to 8000 & dinner between 7000 to 9000. So for a guest list of 100, it would cost you around 2,800,000 rupees for a day.
In the above expenses, you must add the decoration charges & special events as per your choice. For a budget of around 1 crore to 1.2 crores, you could organize your wedding. The above cost is a rough idea, please contact us for precise costs as per your needs.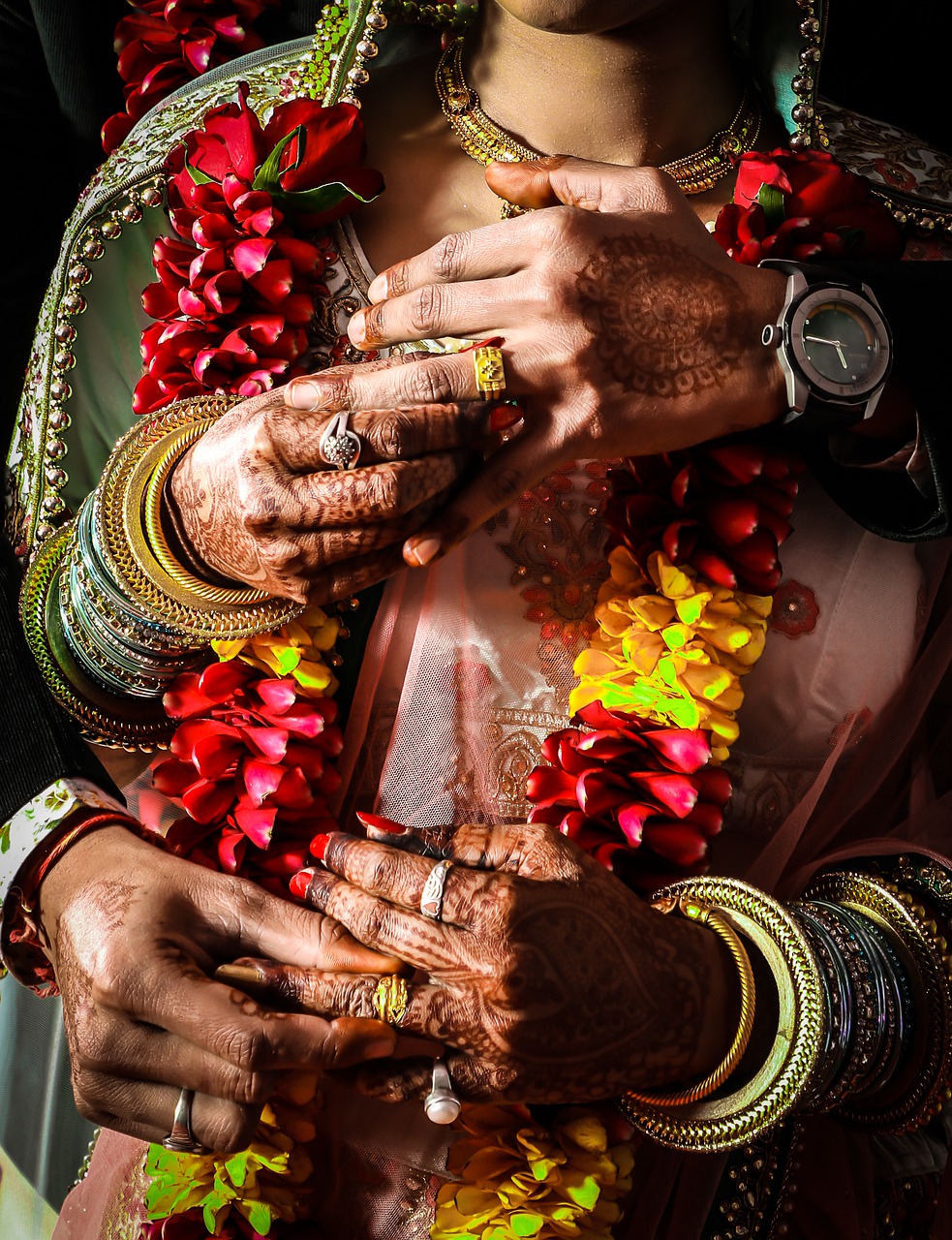 Other Destination Weddings Palaces in Udaipur
DESTINATION WEDDING PACKAGE AT SHIV NIWAS PALACE
If you are looking for a package for your destination wedding at Shiv Niwas Palace, Udaipur. Get in touch with us and one of our experts will get back to you soon.