Destination Wedding at The Lakend Udaipur
Planning your destination wedding in Udaipur? The Lakend Udaipur is one of the perfect resorts located on the Shore of Fatehsagar Lake, Udaipur. With open-air courtyards and other private spaces throughout this lakeside hotel, you can make your wedding a lifetime event.
Inroduction
About The Lakend Udaipur
You've dreamed of having your destination wedding in an exotic place in Rajasthan? then the Lakend must be the perfect venue. Situated on the shores of Lake Fateh Sagar, this resort is attracting some of the most lavish marriages in the country. 
Get married in a heavenly location, this beautiful resort is a favorite among couples for a destination wedding. Organizing your wedding at The Lakend Resort will be one of the greatest moments in your life.
The Lakend provides a wonderful setting for a fine celebration with a large lakeside garden, lake-facing banquet halls, pool deck, and lake touching lawns, with one of the beautiful lakeside views of the city of Udaipur. The regal architecture and the subtle lighting of the resort make a perfect backdrop for a destination wedding.
There are 78 rooms and 6 suites, all comprising Lake View Rooms, City/Garden View, /Aravalli View Rooms which will make your stay royal. All the rooms are equipped with modern amenities & lavish interior decors. Some Lake Facing Rooms open into balconies with picture-perfect views of the Fatehsagar Lake.
For a truly indulgent and memorable destination wedding, head to The Lakend. Their menus offer an eclectic mix of fresh salads, Rajasthani & international cuisines.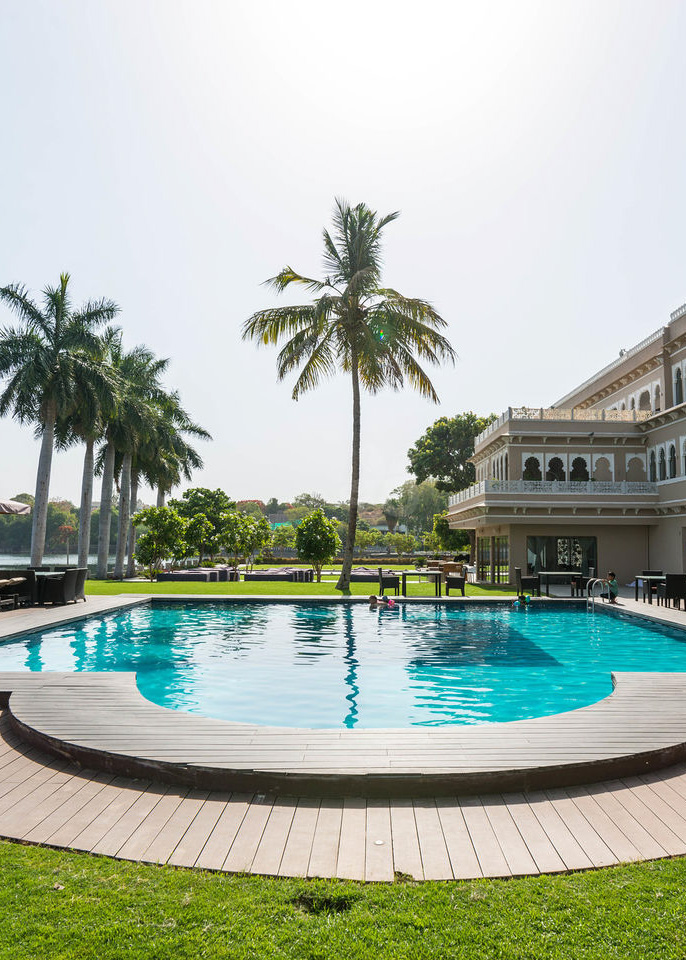 78 Rooms & 6 Suites.
2 multi-cuisine restaurants.
1 Bar.
2 Big Gardens for outdoor ceremonies at Fateh Sagar Lakeside.
Swimming Pool.
Banquet Halls overlooking Fateh Sagar Lake.
Rajasthan traditional folk dances.
Ceremonial Welcome.
Sightseeing of Udaipur & Private Boat Ride.
The Lakend Hotel Udaipur has 78 luxurious rooms & 6 suites with picturesque views of Fateh Sagar Lake. All the rooms are equipped with world-class amenities.
The rooms are decorated in Mewari style with antique-style furniture and marble floorings.
The Resort offers 2 multicuisine restaurants, 2 banquet halls, and large gardens. All these venues could be the perfect place for your outdoor or indoor ceremonies.
One can also book some private sightseeing packages of Udaipur, private boat rides & excursions directly from the hotel.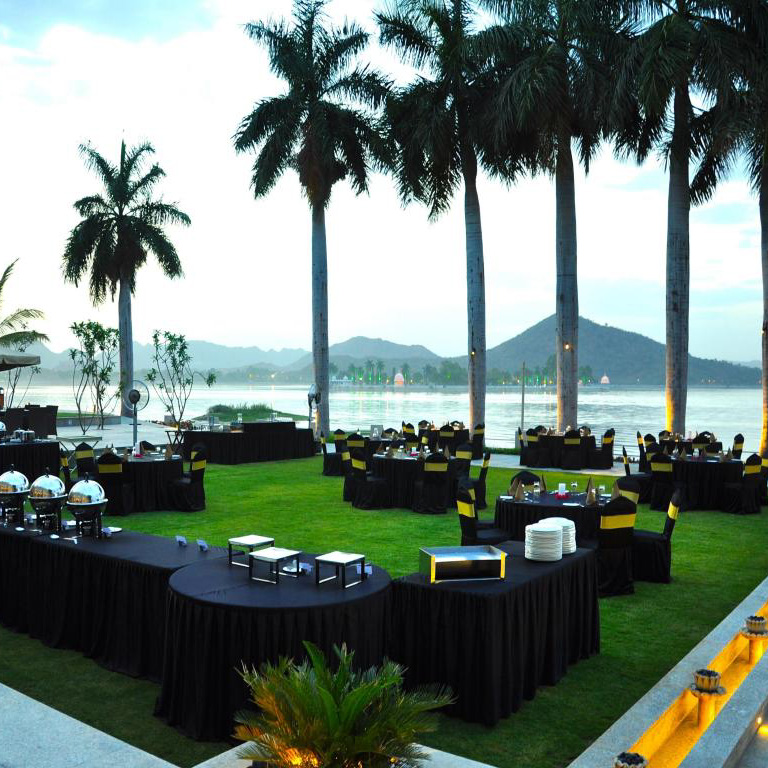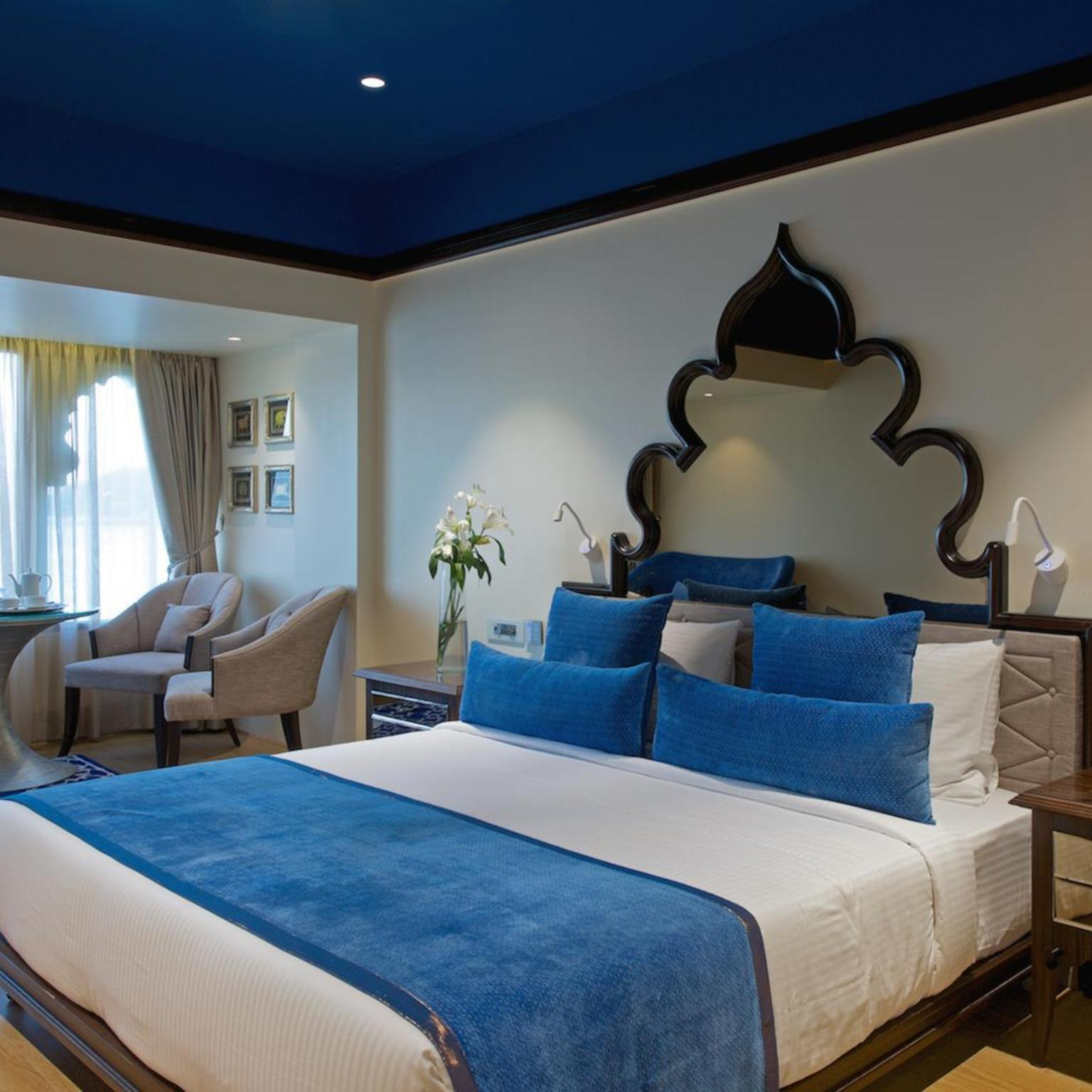 The cost of a destination wedding at The Lakend, Udaipur
For those of you that are planning your destination wedding, finding a space that will help set a romantic ambiance is crucial to making your special day extra memorable. At Lakend Hotel in Udaipur, Rajasthan, there is no need to fret over where you will be organizing your special night. Here are the details of the cost of a destination wedding at The Lakend Udaipur.
Cost of Stay at The Lakend Udaipur:
The Lakend offers 78 rooms and 6 luxurious suites. The average rate per room is between 15000 to 37000 per room per night. So, for a function of one night, the stay would cost you around 20 lakhs to 30 lakhs.
Cost of Food at The Lakend Udaipur:
Here is an estimated cost of food expenses for a destination wedding at the Lakend Udaipur. A lunch costs between 3000 to 4000 & dinner between 6000 to 8000. So, for a guest list of 200, it would cost you around 6 lakh to 8 lakh rupees for a two-time meal.
In the above expenses, you must add the decoration charges & special events as per your choice, transportation. For a budget of around 40 lakhs to 60 lakhs, you can imagine your destination wedding at the Lakend, Udaipur.
The above cost is a rough idea, please contact us for precise cost as per your requirements.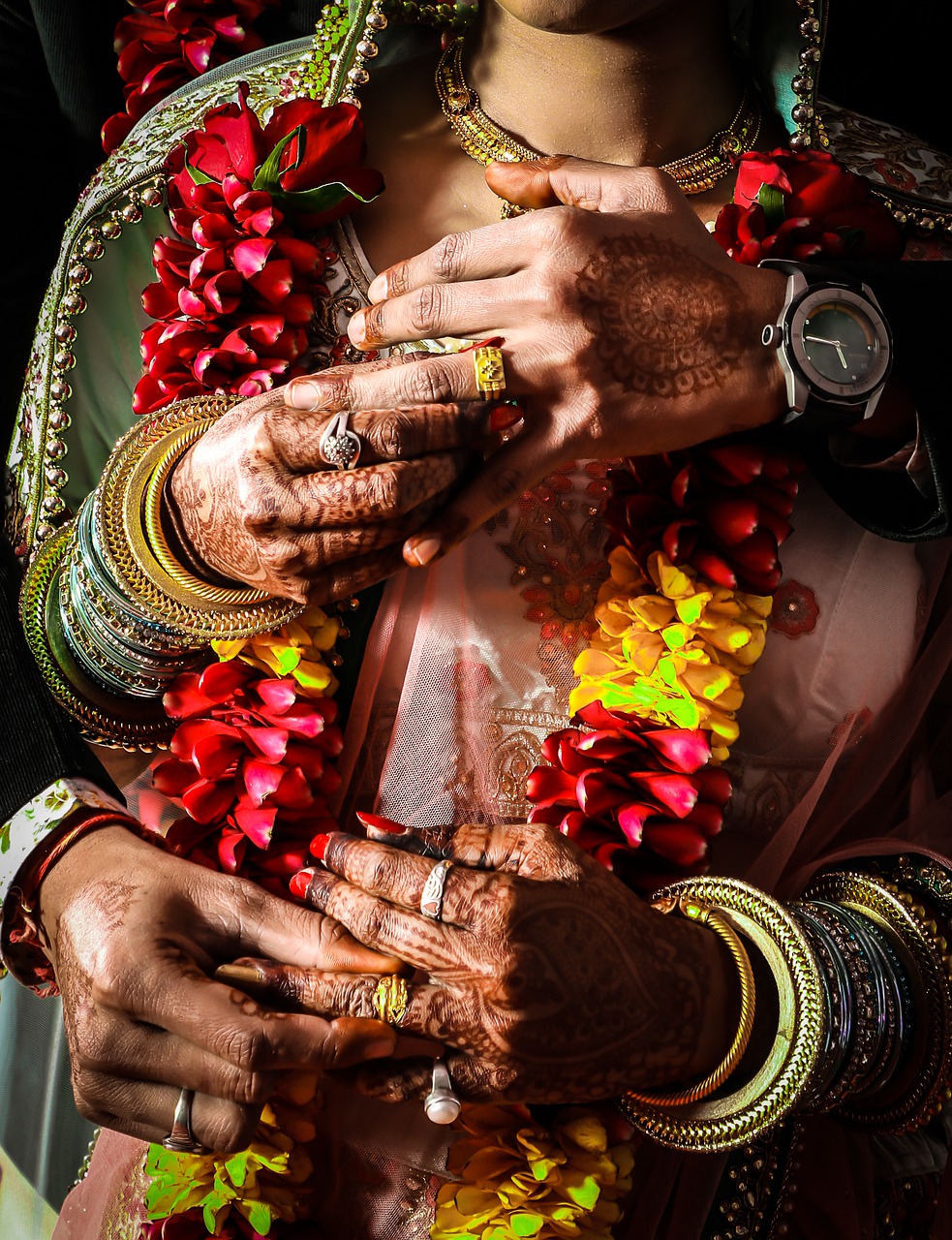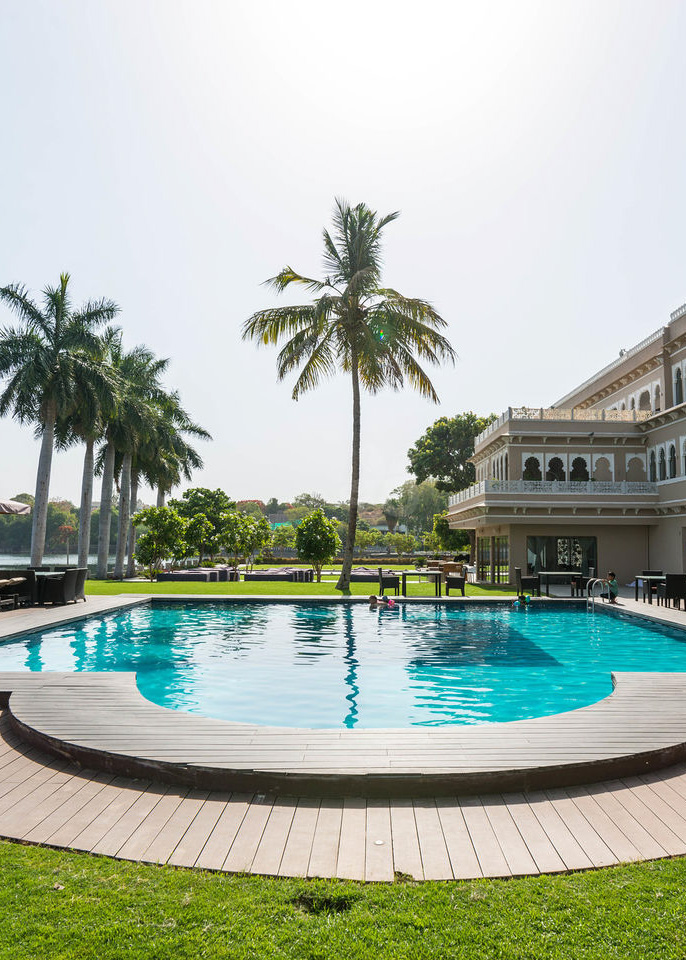 Other Destination Wedding Resorts in Udaipur
DESTINATION WEDDING PACKAGE AT THE LAKEND UDAIPUR
If you are looking for a package for your destination wedding at The Lakend Udaipur. Get in touch with us and one of our experts will get back to you soon.