Destination Wedding at Lebua Resort, Jaipur
Lebua Resort, Jaipur is a luxurious resort that will make your destination wedding a special one. This place will give you and your guests the ultimate sense of opulence and luxury.
Inroduction
About a destination wedding at Lebua Resort
If you're dreaming of getting married in Jaipur, Lebua Resort is the perfect place for your dream wedding idea. With lush green gardens and unique architectural wonders, it makes the perfect setting for your destination wedding.
It is a modern resort that offers an array of thrilling adventures in the Aravali Hills and surrounding area including kite flying, table tennis, hot-air ballooning, elephant polo, bird watching, star gazing, and camel rides. This property is located at 21 km away from Jaipur International Airport.
Lebua Resort, Jaipur has always been the choice of many couples when it comes to planning their destination wedding. It holds special significance in the hearts of many people and has been known to offer great service to every couple that visits this beautiful place in Jaipur.
It is a ravishing boutique resort designed with lively colors, textures and crafts work with shades of traditional Rajasthani architecture inspired by Jantar Mantar. This resort blends every element of the pink city into your wedding celebrations.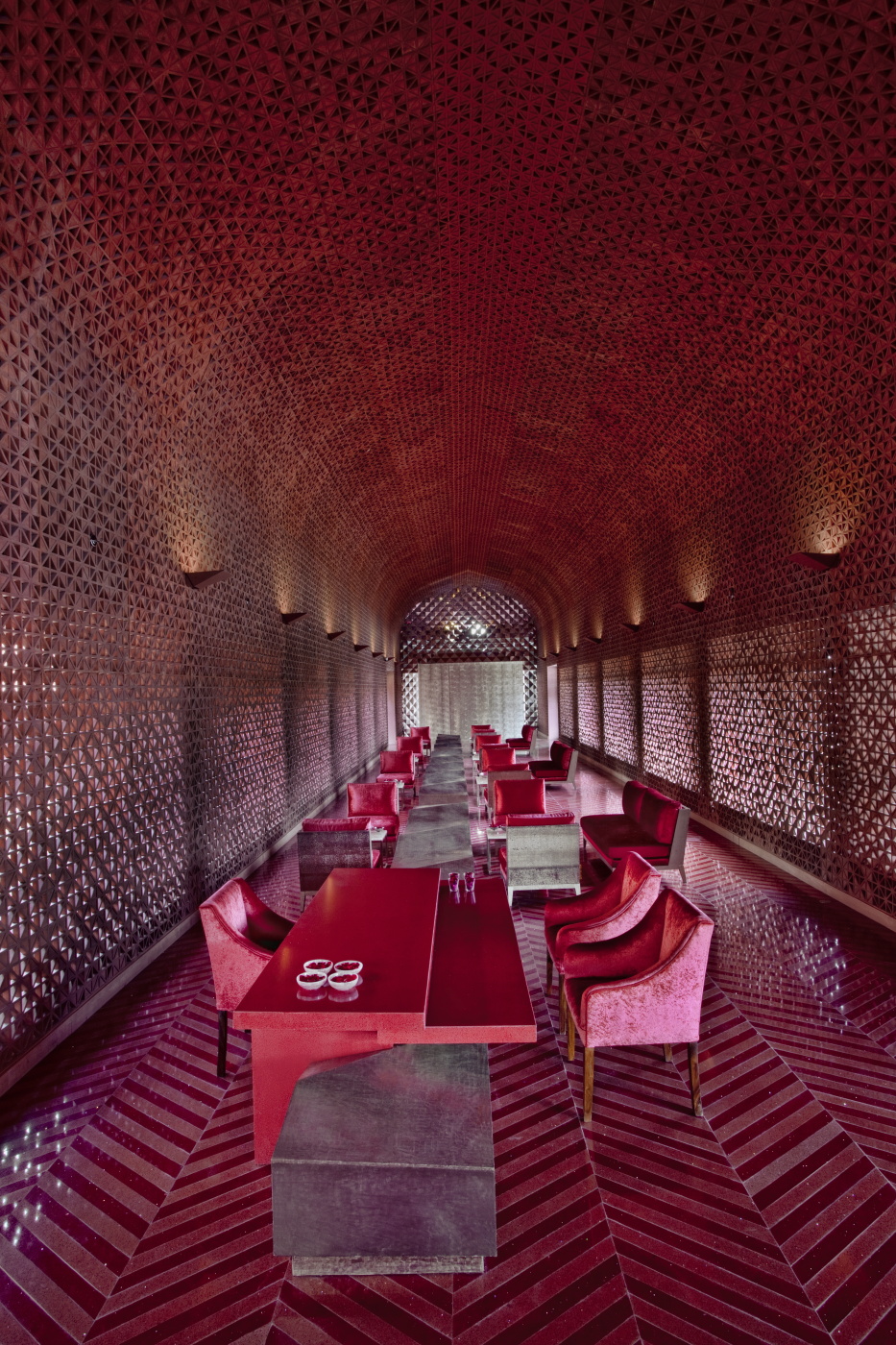 Rooms & Facilities at Lebua Resort, Jaipur
60 rooms and 3 suites
Multicuisine restaurants
One Bar
Spa
Outdoor swimming pool 
Fitness center
Gardens and lawns
Courtyard
Banquet hall
This boutique hotel features 60 rooms and 3 suites styled uniquely and each suite has a view of the Aravalli Hills. Other amenities include a spa, a bar, a cafe, multicuisine restaurants, a fitness center, an outdoor swimming pool, a banquet hall, and a garden and lawn.
Lebua's wedding packages offer you the option of taking care of everything under one roof while ensuring that every detail of your big day is perfect and memorable.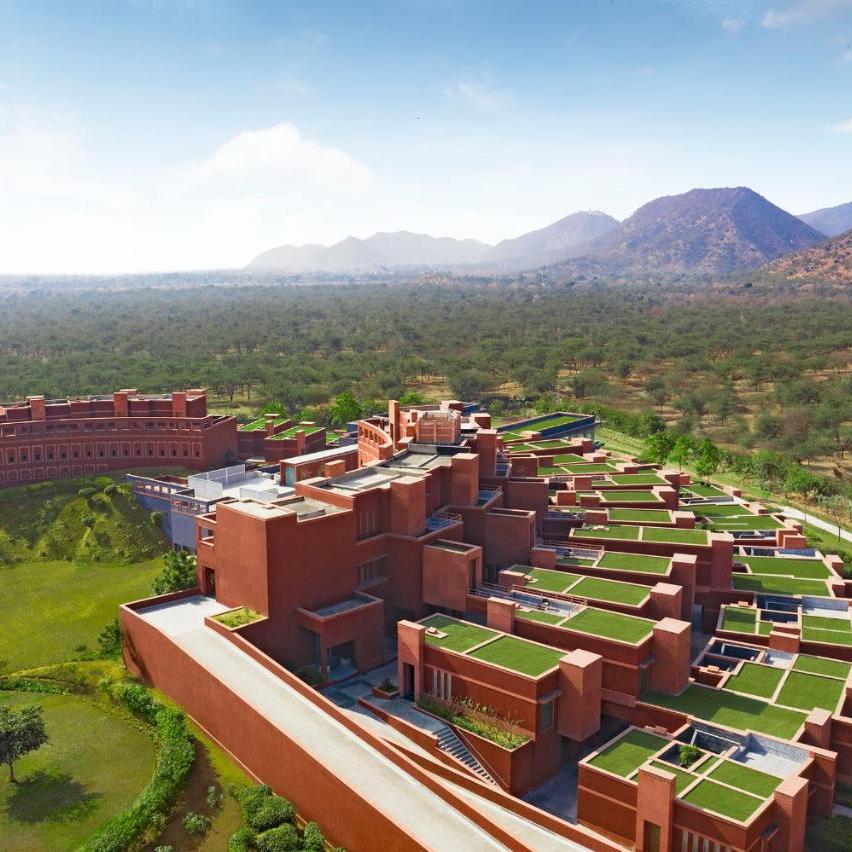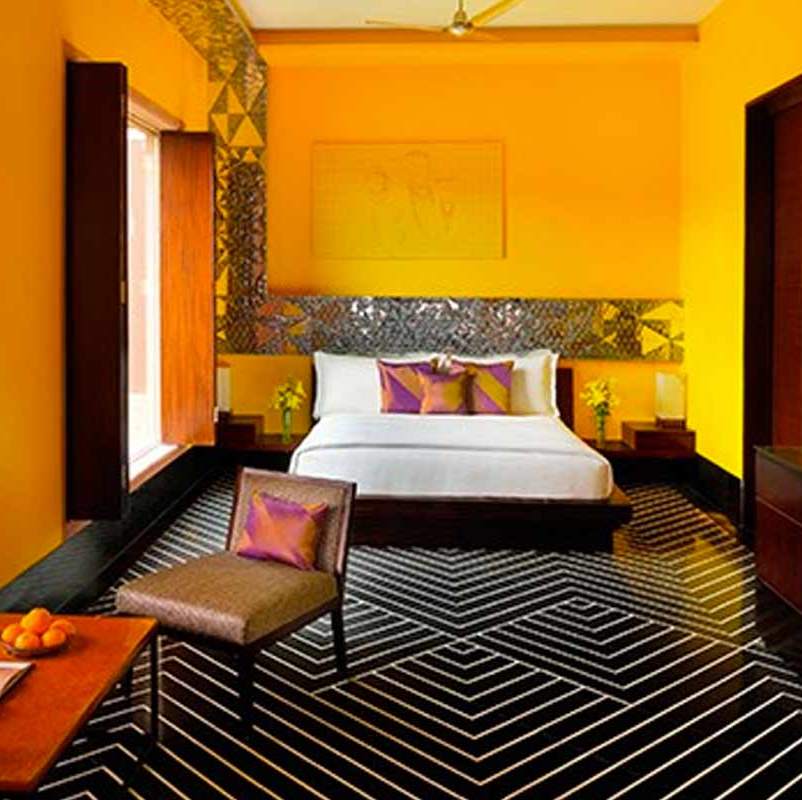 How much does it cost a destination wedding at Lebua Resort, Jaipur?
The team at Lebua has some expertise on the subject of destination weddings, having hosted hundreds over the past several years. A destination wedding at Lebua Resort, Jaipur with 200 guests is likely to cost between INR 70 lakhs to 1 crore or more.
Wedding expenses at Lebua Resort, Jaipur
ACCOMMODATION
A room on average costs around 10000 to 24000 rupees. So, if you are planning your wedding with a guest list of 200, then accommodation only will cost you around INR 16 to 30 lakhs for a night.
CATERING
Catering expenses at Lebua Resort, Jaipur including both food and beverage expenses could go up from 14 lakhs to 24 lakhs. A lunch cost around 7000 rupees and dinner 11000 rupees.
DECORATION
The decoration is one of the most essential parts of a beautiful destination wedding. Décors like pandals, mandap, tables, chairs, centerpieces on tables, stages, dance floors, flower decoration, and lighting would cost Rs. 30 lakhs to Rs. 40 lakhs or more.
TRANSPORT AND OTHER EXPENSES
Other than the above expenses, you should consider the transport cost from the airport to the hotel and airport. Other services you must plan for are photography, makeup and mehndi artist, transport, sound and DJ, and folk artists for entertaining the guests, which can easily make up to 20 to 30 lakh rupees.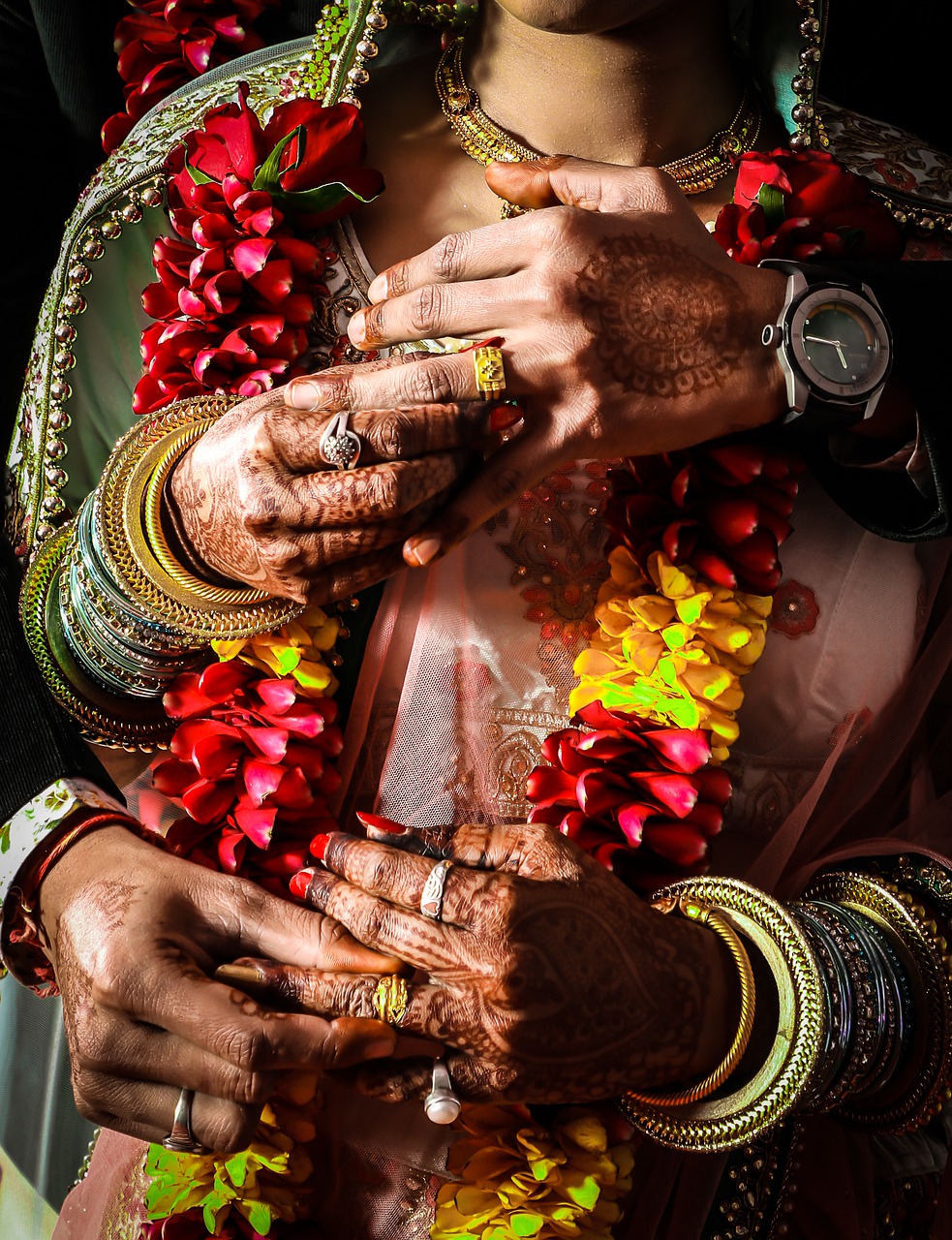 Why choose Lebua Resort as your destination wedding venue in Jaipur?
There are many factors to consider when choosing your wedding destination, but it's worth the time and energy. If you're looking for the perfect place to have your nuptials or vow renewal ceremony, Lebua Resort has everything you need to plan your dream wedding celebration and make sure it's exactly what you want it to be.
Other Destination Wedding Palaces in Jaipur
DESTINATION WEDDING PACKAGE AT LEBUA RESORT
If you are looking for a package for your destination wedding at Lebua Resort, Jaipur. Get in touch with us and one of our experts will get back to you soon.