Destination Wedding at ITC Rajputana, Jaipur
ITC Rajputana, Jaipur's stunning 5* hotel will make your destination wedding perfect with the most beautiful views and luxurious amenities that make it feel as if you're in an exotic location.  
Introduction
About a destination wedding at ITC Rajputana
The amazing ITC Rajputana, located in the heart of Jaipur, is one of the most alluring & luxurious places to get married in Jaipur. It is set against the backdrop of the pink-hued city walls of Jaipur. It has a red brick exterior, long corridors, and courtyards inspired by the architecture of Rajasthan's traditional Havelis.
It is 15 km away from Jaipur International Airport and 500 m from the Jaipur Junction Railway Station. Popular attractions near this hotel are Albert Museum, Jantar Mantar, the City Palace, and Jaigarh Fort and Amber Fort are 16 km away.
This luxury hotel is LEED Platinum certified and ensures the promise of a luxury experience while celebrating your nuptials. This luxurious property has been named among the top wedding destinations in Jaipur by leading wedding magazines from around the world.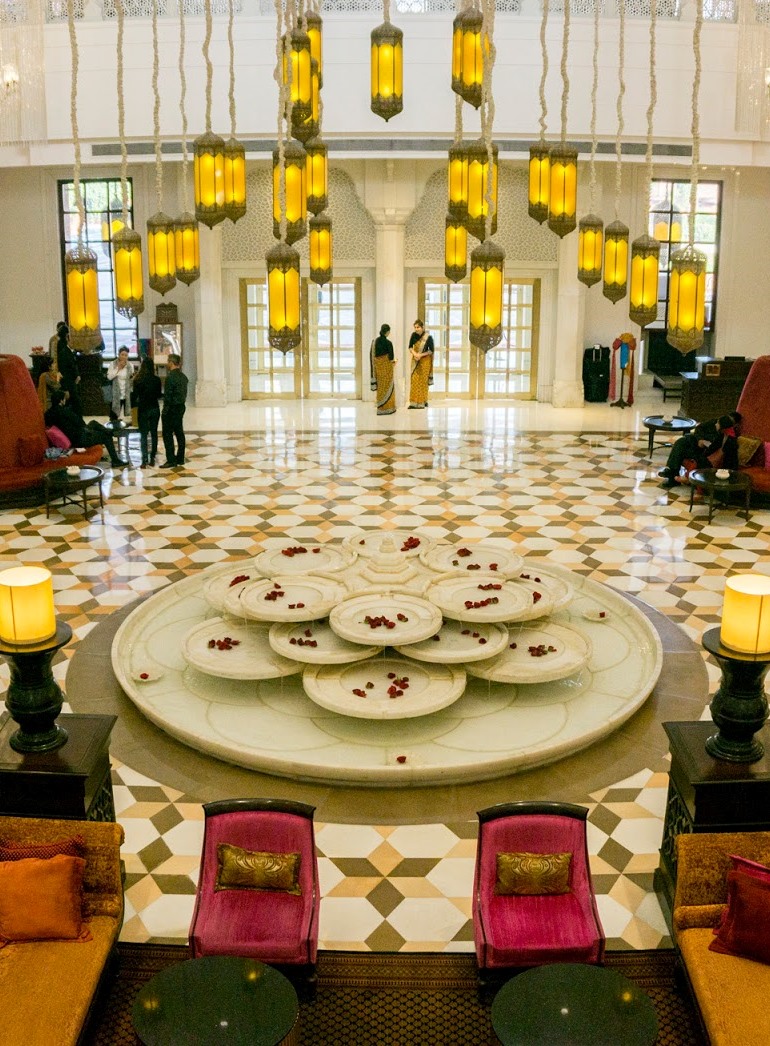 Rooms & Facilities at ITC Rajputana
218 rooms and suites
Banquet hall
Multicuisine restaurants
Bar and lounge
Spa
Outdoor swimming pool 
Fitness center
Gardens and lawns
Courtyard
ITC Rajputana is a 5-star hotel that boasts all the amenities you'd expect from a hotel of its caliber, plus a bonus in the form of its spectacular lavish interiors.
This hotel features 218 luxury rooms and Rajputana suites all individually designed, multicuisine restaurants, a bar, Kaya Kalp spa, an outdoor swimming pool, a fitness center, lawns and courtyards, and all the other amenities one would need all indoor & outdoor ceremonies.
As you plan your destination wedding in ITC Rajputana, you'll likely want to consider options that are both beautiful and practical, like ITC Rajputana in Jaipur. Popular for its luxury accommodations, fantastic architecture, and excellent service, this hotel can host destination weddings very elegantly.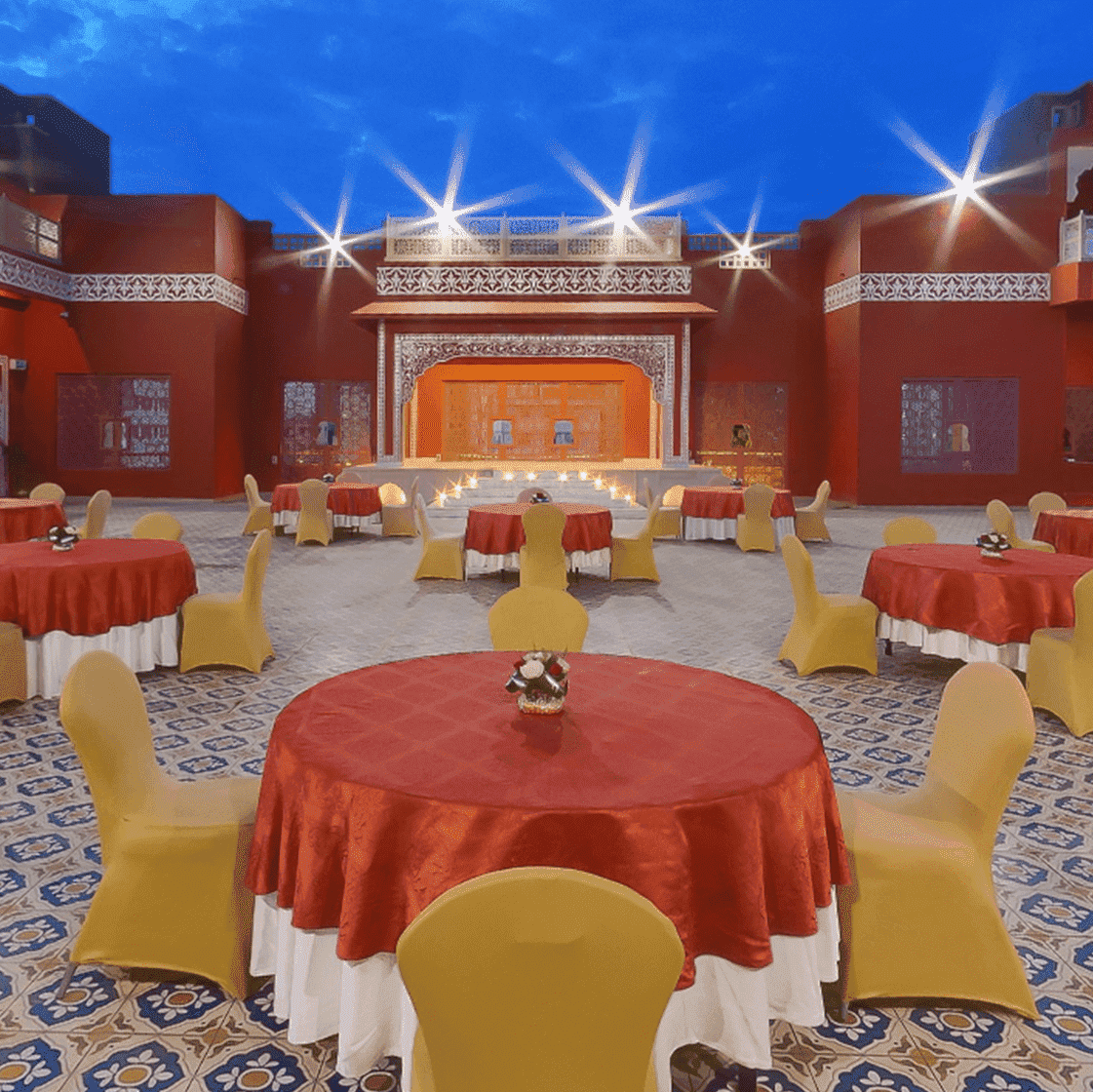 How much does a destination wedding cost at ITC Rajputana, Jaipur?
"A destination wedding at ITC Rajputana, Jaipur with 150 guests is likely to cost INR 1 crore to 1.6 crores or more."
Destination weddings at ITC Rajputana have been carefully planned down to the last detail, so all you need to do is choose your favorite components and enjoy your special day without having to worry about how it will come together. A destination wedding at ITC Rajputana, Jaipur with 150 guests is likely to cost INR 80 lakhs to 1.6 crores or more.
Below you will find a break up of expenses that could incur for a destination wedding at ITC Rajputana, Jaipur. 
Wedding expenses at ITC Rajputana, Jaipur
ACCOMMODATION
A room on average costs around 5000 to 20000 rupees. So, if you are planning your wedding with a guest list of 150, then accommodation only will cost you around INR 10 lakhs to 30 lakhs for a night.
CATERING
Catering expenses at ITC Rajputana including both food and beverage expenses could go up from 20 lakhs to 40 lakhs for about 150 guests.
DECORATION
The decoration is one of the most important parts of a beautiful destination wedding. Décors like pandals, mandap, tables, chairs, centerpieces on tables, stages, dance floors, flower decoration, and lighting would cost Rs. 14 lakhs to Rs. 24 lakhs or more.
TRANSPORT AND OTHER EXPENSES
Other than the above expenses, you should consider the transport cost from the airport to the hotel and airport. Other services you must plan for are photography, makeup and mehndi artist, transport, sound and DJ, and folk artists for entertaining the guests, which can easily make up to 20 to 30 lakh rupees.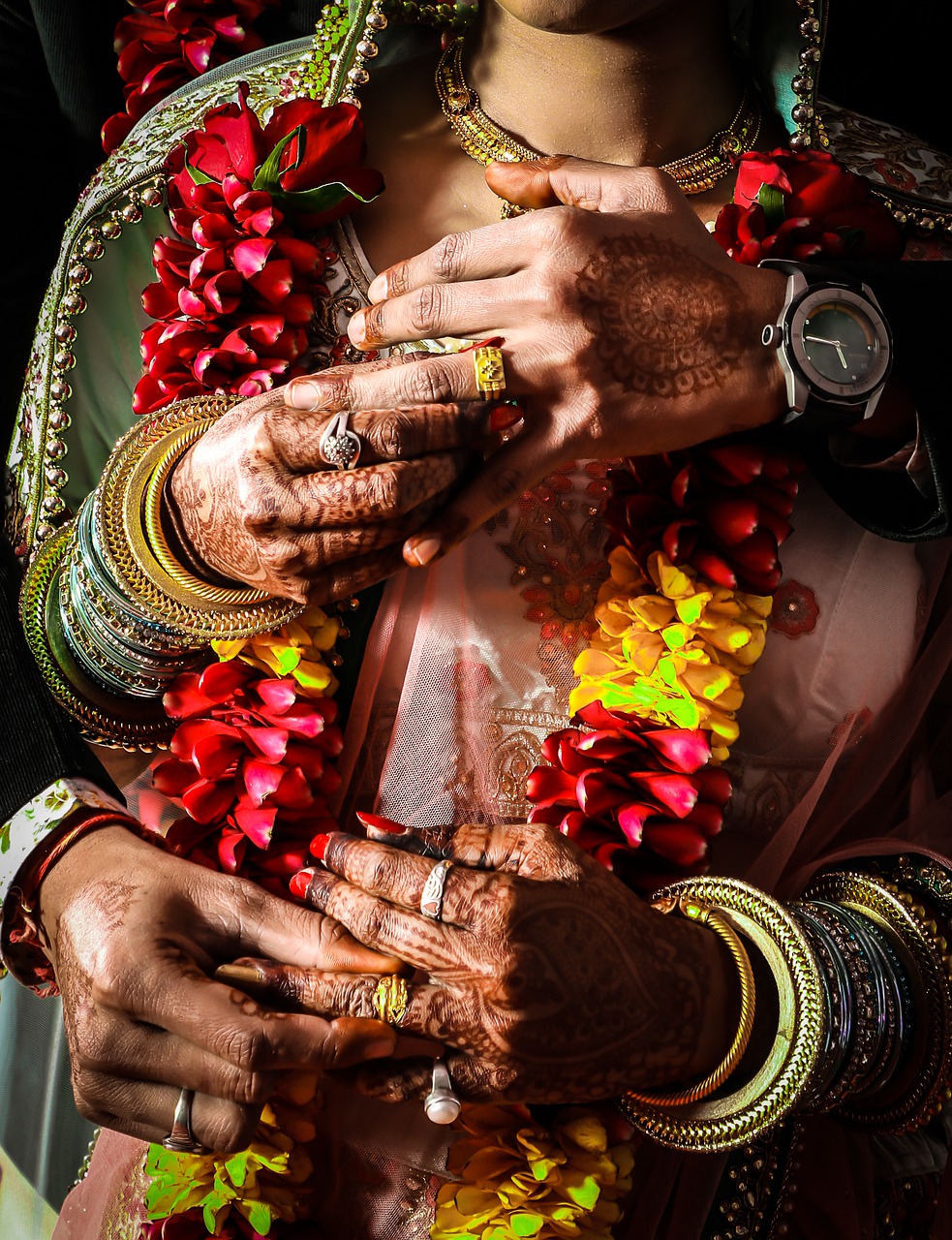 Why choose ITC Rajputana as your destination wedding venue in Jaipur?
ITC Rajputana can help you create an amazing event that takes full advantage of all the city has to offer while still giving you an intimate ceremony with all your loved ones around you.
Other Destination Wedding Palaces in Jaipur
DESTINATION WEDDING PACKAGE AT ITC RAJPUTANA SHERATON
If you are looking for a package for your destination wedding at ITC Rajputana, Jaipur. Get in touch with us and one of our experts will get back to you soon.