Destination Wedding at Raj Palace, Jaipur
A destination wedding at Raj Palace Jaipur is a synonym of royalty and sheer luxury. It's an experience that you and your guest will remember for a lifetime.
Inroduction
About Raj Palace, Jaipur
Raj Palace is a 16th-century Maharaja Palace owned by Princess Jayendra Kumari Ji who renovated this palace in 1995. It is now a "Small Luxury Hotel of the World". Being the oldest mansion of Jaipur, it has an amazing structure, beautiful interiors, and accommodations that are both modern and royal.
This destination wedding venue in Jaipur is located on Amer Road, and it is in close vicinity of the old walled city of Jaipur. 14kms from the Jaipur International airport which makes it easily reachable for guests coming from abroad and from Indian metro cities. The palace's outstanding ambiance will make your wedding celebrations unforgettable.
The extravagance and opulence of this Rajput wedding venue can give your dream wedding the fairy tale feel you've always wanted it to have. Its ornate rooms and unique blend of Indian and Western architecture stand out from the rest.
This royal residence was once home to the Maharaja of Jaipur, and today it welcomes families from all over the world as they say their vows in this exotic location. Host your destination wedding at Raj Palace to make the planning process go much more smoothly and ensure that your guests have an amazing time during the big day.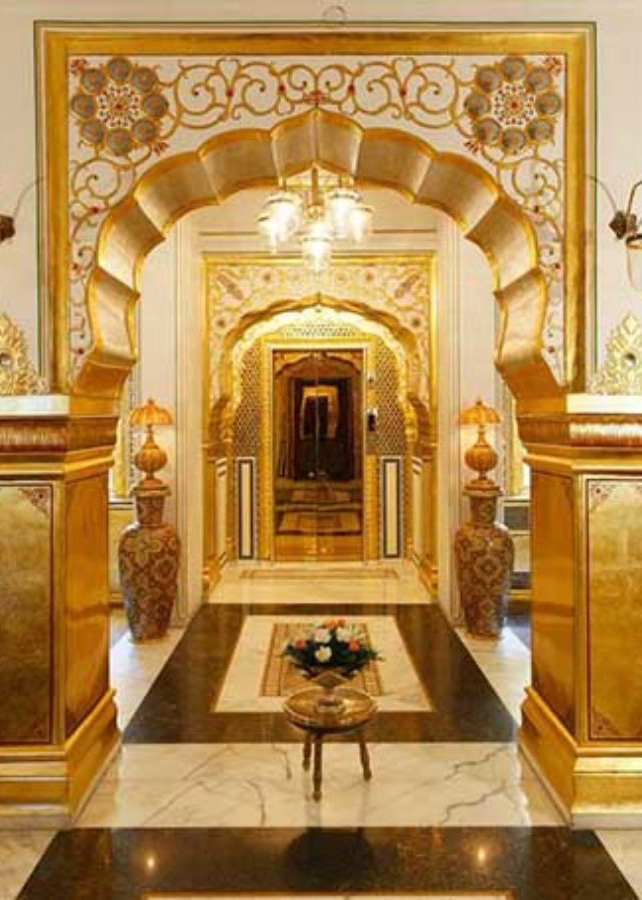 Rooms & Facilities at Raj Palace
50 luxury rooms
Maharaja suites
Museum suites
Two Multicuisine restaurant
Spa
Fitness Center
Swimming Pool
Bar
Gardens and lawns
Courtyard
Raj Palace has 50 luxury rooms, Maharaja's Pavillion, and Palace Suites, all decorated with a rich heritage look to welcome your guest with royal hospitality. Other amenities include a multicuisine restaurant, a spa, a fitness center, and a bar. It also has lush green gardens and lawns.
This palace stands tall even today as an example of excellence in Rajput architecture and is considered to be one of the must-visit tourist attractions in Jaipur. It offers its guests a fantastic glimpse into the life of the royals during their celebrations.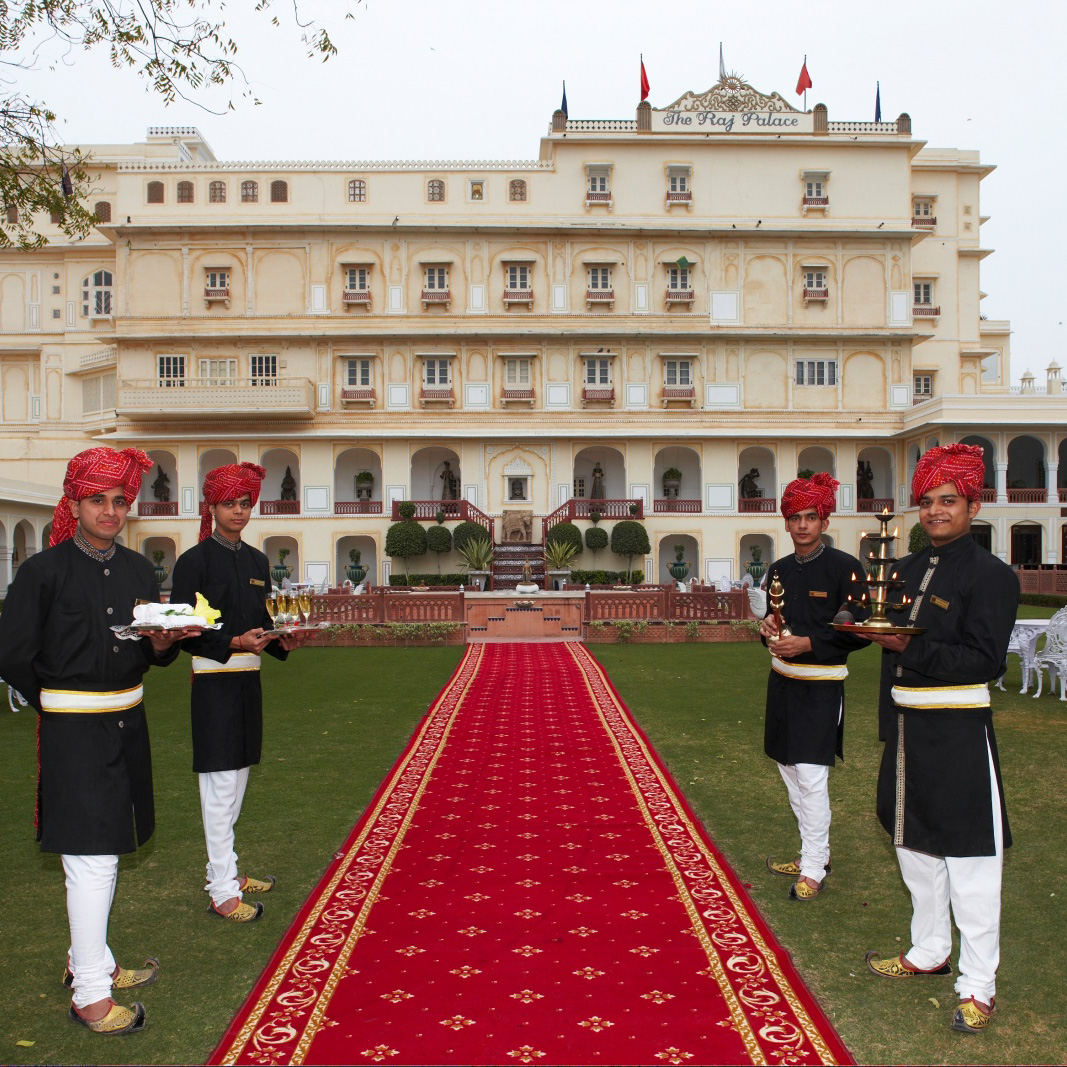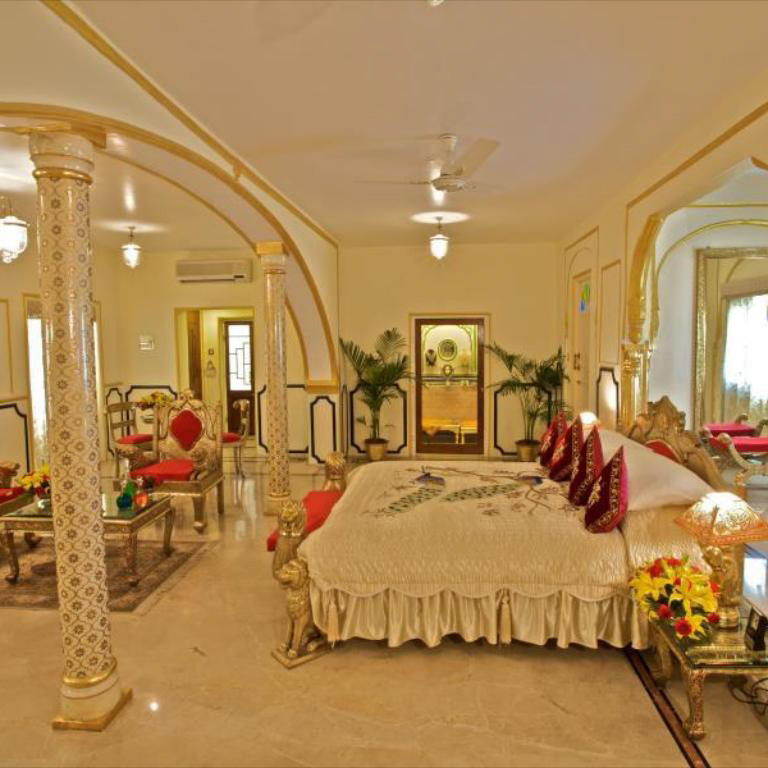 The estimated cost of a destination wedding at Raj Palace, Jaipur
A destination wedding at Raj Palace, Jaipur with 200 guests will cost you between INR 1.5 crores to 2 crores or more.
To ensure that you can stay within your budget while planning a destination wedding at Raj Palace, we have come up with a decoupage of different costs related to a destination wedding at Raj Palace.
Wedding expenses at Raj Palace, Jaipur
ACCOMMODATION
A room on average costs around 30000 to 60000 rupees. So, if you are planning your wedding with a guest list of 200, then accommodation only will cost you around 40 to 60 lakh rupees or more.
CATERING
Considering the food and beverages, one should take into consideration about 10000 rupees for lunch to 14000 rupees for dinner. So, food and beverages expenses could go up from 30 lacs to 50 lacs.
DECORATION
The decoration is one of the most important parts of a beautiful destination wedding. Décors like pandals, mandap, tables, chairs, centerpieces on tables, stage, dance floor, flower decoration, and lighting would cost Rs. 12 lakhs to Rs 24 lakhs.
TRANSPORT & OTHER COSTS 
Other than the above expenses, you must consider the transport cost from the airport to the hotel and airport. Other services you must plan for are photography, makeup and mehndi artist, transport, sound and DJ, and folk artists for entertaining the guests, which can make easily up to 20 to 30 lakh rupees.
TOTAL COST OF A DESTINATION WEDDING AT OBEROI RAJ VILAS
If your budget is INR 1.5 crores to 2 crores or more, a destination wedding at Raj Palace can be planned. We at Rajasthan Wedding Destinations offer customized destination wedding packages at Raj Palace, Jaipur. Feel free to contact one of our experts will get back to you with all the details.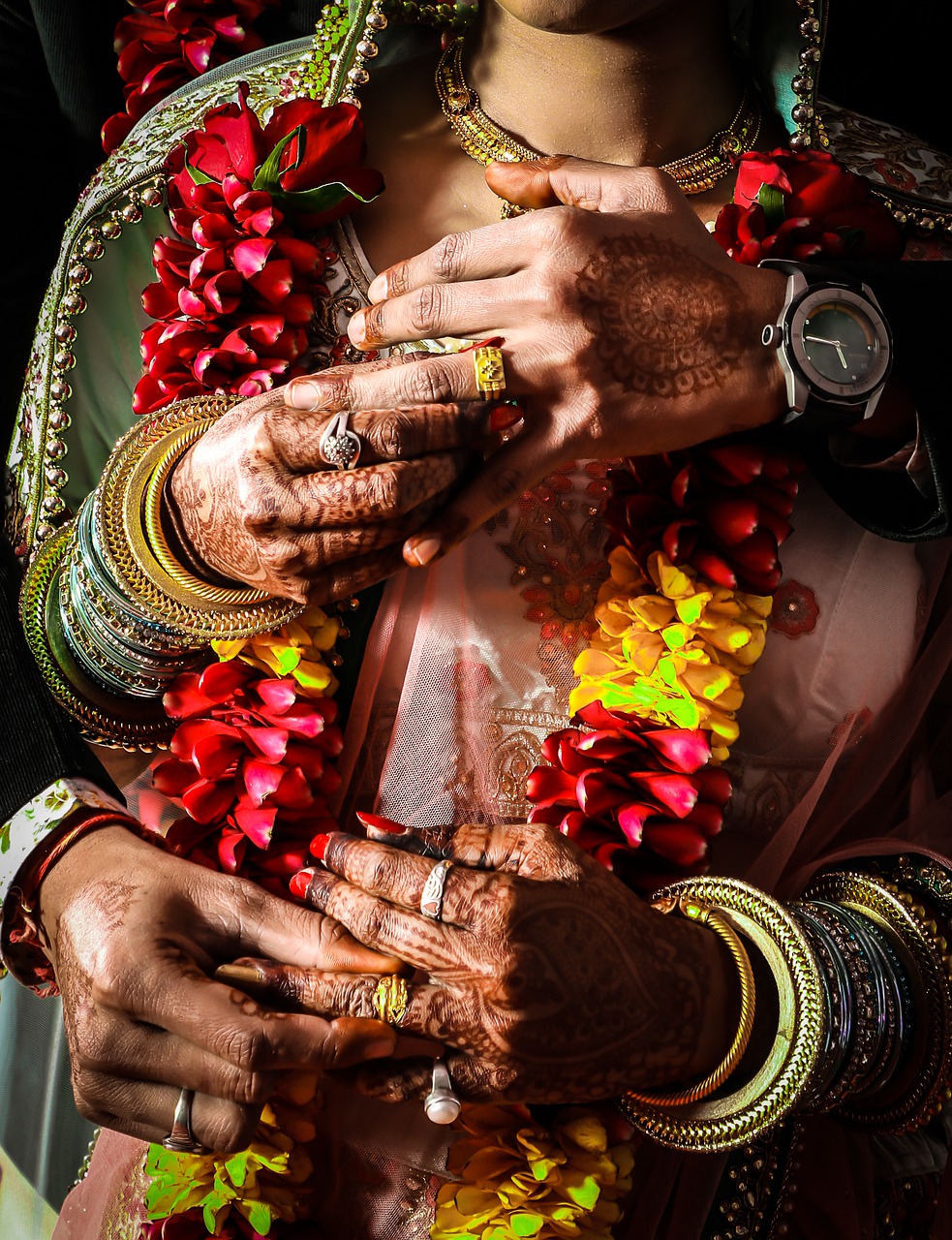 Other Destination Wedding Resorts in Udaipur
DESTINATION WEDDING PACKAGE AT RAJ PALACE, JAIPUR
If you are looking for a package for your destination wedding at Raj Palace, Jaipur. Get in touch with us and one of our experts will get back to you soon.